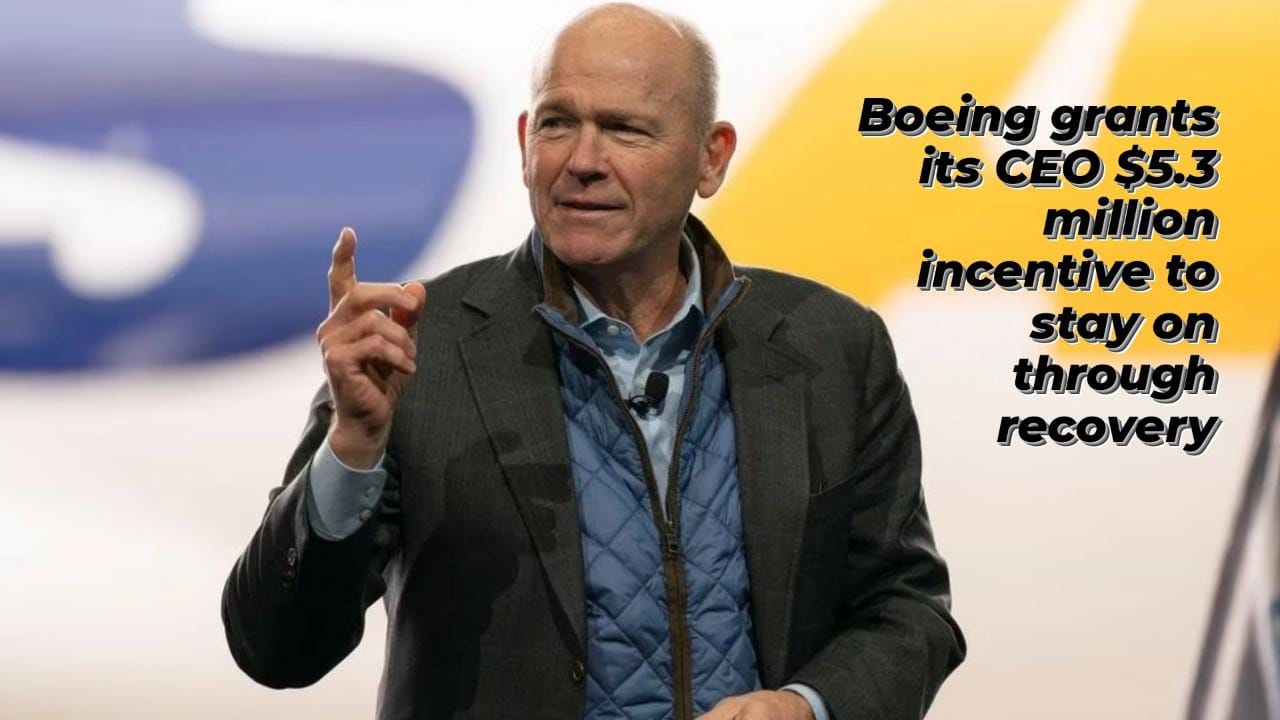 In order to keep Chief Executive Dave Calhoun on board as the company recovers from the COVID-19 pandemic and the two deadly 737 MAX crashes that resulted in the fleet's grounding, Boeing gave him an incentive on Friday worth approximately $5.29 million.
According to regulatory filings by the company released on Friday, the board of directors of Boeing authorised the grant of 25,000 restricted stock units to Calhoun on February 16. These units will vest in two installments on the first and second anniversaries of the grant.
The action indicates that Boeing's current board of directors may wait to try to appoint a new CEO to succeed Calhoun until at least the middle of the 2020s, when the business is anticipated to resume its pre-pandemic production rates.
As we make significant strides towards regaining our operational and financial strength, guided by our focus on safety, quality, and transparency, this retention grant 'reflects the Board's continued confidence in Dave's leadership and the direction of the company,' according to Boeing.