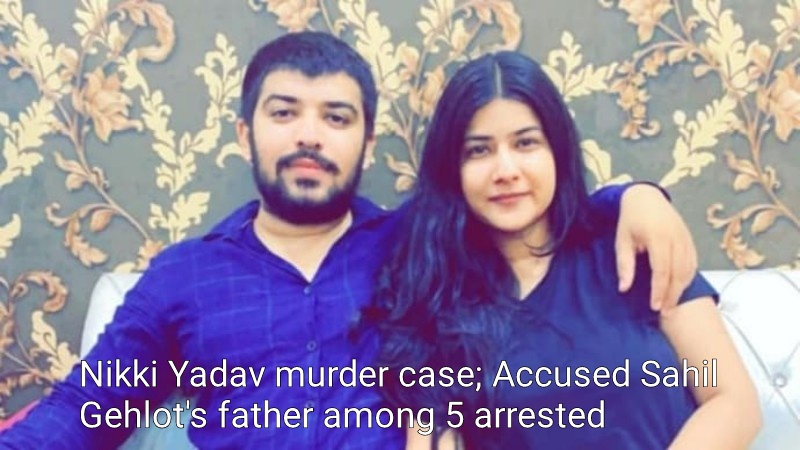 Five people were arrested by the Delhi Police on Saturday in connection with the murder of Nikki Yadav, including Sahil Gehlot's father, who is accused of aiding his son in the plot, according to Crime Branch sources who spoke to India Today.
According to sources, Sahil Gehlot's family and friends were involved in the murder's planning.
Four people, including Sahil's friend, cousin, and brother, have been arrested in connection with the case, including Sahil's father, Virender Singh.
'Sahil's father Virender Singh has been arrested after police found that he knew that his son had allegedly murdered Nikki. He has been booked under section120B (criminal conspiracy) of the IPC. Four others, including friend, cousin and brother of accused Sahil Gehlot were arrested,' ANI news agency cited Special CP Ravinder Yadav as saying.