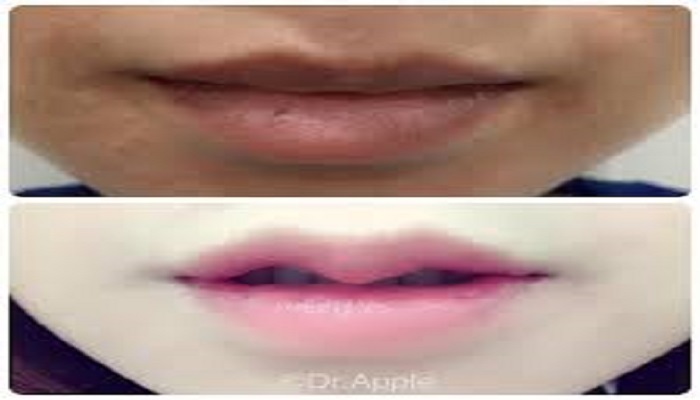 A bizarre beauty craze has been trending among Thai women for the past few years with women spending thousands of dollars to have their upper lip reshaped as buffalo horns. Known as "krachap lips", the cosmetic procedure is apparently only popular in Thailand.
Named after the water chestnut or buffalo nut , known as krachap in Thailand.because of its condition, which resembles a buffalo head or a flying bat, the controversial beauty course of action has come to be ever more well-liked amongst younger women of all ages about the last four or 5 years. It is unclear how the craze commenced, but posts on the plastic surgical procedures net forum Dungdong reveal that men and women had been talking about the bow-like upper lip condition as early as 2009, in a want to copy the glance of actress Patcharapa "Aum" Chaichua. But it's been obtaining worse in the last couple of years and plastic surgeons are desperate to stop it.
"It's a nationwide problem, this lip thing, I blame the internet for it," plastic surgeon Chamnong Chirawichada says "Sometimes it takes me half an hour to persuade a patient not to do it, but then they end up having it elsewhere. Lip reduction is not appropriate for everyone."
Krachap lips are easily recognizable by the protruding middle section of the upper lip, which is done by removing tissue from the left and right parts of the lip, making it thinner. The problem isn't the shape, but the complications that arrive when people go too far. Thin lips are very popular in Thailand, but sometimes the reduction is so extreme that the lips don't touch each other completely when the mouth is closed, or disappear completely when the person is smiling. Plastic surgery forums are full of reports of botched up procedures, but that doesn't seem to scare people out of going under the knife.
Natural beauty crazes are normally international or well-liked in a sure space of the planet, but they are rarely reserved to a one country. But the krachap lips course of action is reportedly only well-liked in Thailand.