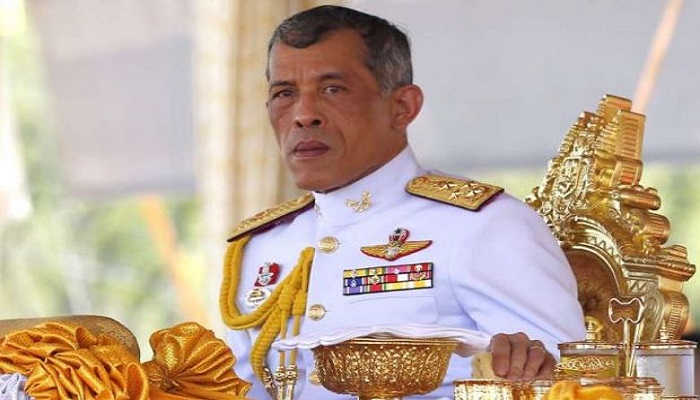 Thailand marks King Maha Vajiralongkorn`s 65th birthday on Friday with major religious ceremonies and public display of loyalty around the country.
Thai Prime Minister Prayuth Chan-ocha and government officials gave alms to 651 Buddhist monks on Friday morning at the Royal Plaza in Bangkok.
Provincial halls around the country and Thai embassies around the world also host similar mass alms-offerings on Friday to mark King Vajiralongkorn`s birthday, which has been made a public holiday for the first time this year.
Government offices and private organisations have been hosting various events and religious ceremonies to celebrate King Vajiralongkorn`s birthday since Wednesday.
The Thai government is officially in a year-long period of mourning following the death last October of King Bhumibol Adulyadej, Vajiralongkorn`s father, which means government officials have to wear black clothes or official uniform.
But the government has instructed officials and members of the public to wear white clothes on Friday to celebrate King Vajiralongkorn`s birthday.
The King`s birthday has always been an important date in Thailand, a country where the monarchy is held in high regard by the vast majority of Thais.
The previous King Bhumibol, who ruled for seven decades and was widely regarded as the nation`s moral compass, traditionally marked his birthday with a series of public appearances and delivered a speech to the nation which revealed his thoughts on current affairs of the country.
But this year there is no scheduled public appearances or speech by King Vajiralongkorn.
The new King who has yet to command the popularity that his father enjoyed has been consolidating his power since taking the throne in December.
King Vajiralongkorn spent much of the last few years abroad and has continued to do so since he took the throne. He owns a home in Munich, where his son is at school.