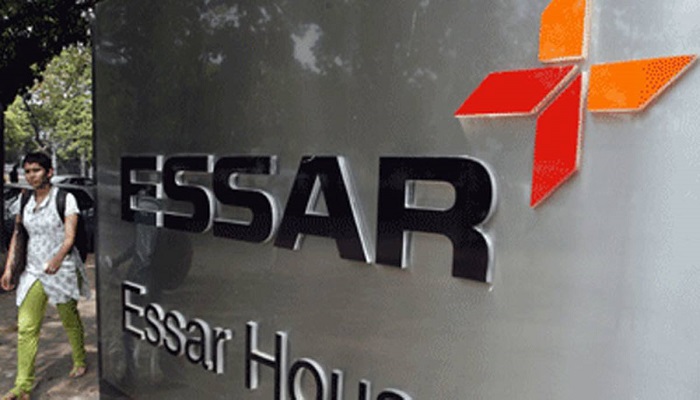 India saw the frutation of FDI when Russia's state-controlled oil giant Rosneft and its partners on Saturday took over India's second biggest private oil firm Essar Oil in an all-cash deal valued at about USD 13 billion.  Russia ranked 20th among countries with a total investment of just about USD 1.2 billion in India in the last 16 years. Mauritius gave nearly USD 96 billion, while Singapore and the UK have invested USD 46 billion and USD 23 billion each in India.
Rosneft bought a 49 per cent stake in Essar Oil's refinery, port and petrol pumps, while Netherlands-based Trafigura Group Pte, one of the world's biggest commodity trading companies, and Russian investment fund United Capital Partners split the remaining 49 per cent equity equally. The remaining 2 per cent will be held by minority shareholders after delisting of Essar Oil.
The deal has an enterprise value of close to USD 12.9 billion – USD 10.9 billion being for a 20 million tons a year refinery in Gujarat and over 2,700 petrol pumps and another USD 2 billion for Vadinar port in Gujarat. The deal factors in Essar Oil's debt of about USD 4.5 billion and about USD 2 billion debt with the port company.
Also, the near USD 3 billion dues to Iran for past oil purchases will continue to be on Essar Oil books. Trafigura, which has been funded by Russian bank, may sell its stake to Rosneft at a later date.
"We would be utilising significant portion of the deal proceeds in debt reduction. Group debt will reduce by about 50 per cent," said Prashant Ruia, Director, Essar Group.
Essar Group, one of India's largest and most indebted conglomerates, would trim its about Rs 88,000 crore (over USD 13 billion) debt by half and ward off creditor pressure.
The 49 per cent stake Trafigura and UCP are picking will be split between the two in 49:49 ratio while Essar Group will hold the remaining 2 per cent. Ruia said the equity value of the deal is "on or about Essar Oil's delisting price of USD 5.8 billion".
Of the USD 12.9 billion value, USD 6.5 billion is for the debt with Essar Oil and Port Company. Another USD 0.5 billion is for working capital, leaving USD 5.9 of equity value which is equal to the delisting price of Essar Oil.
Ruia said as per SEBI order the shareholders of Essar Oil will be paid if the final equity value of the deal with Rosneft is higher than the delisting price. "We will get to know of that when the deal closes in first quarter of 2017," he said.
The acquisition is the biggest in India and largest outbound deal for Russia. The all cash deal is expected to close in first quarter of 2017.
The deal was announced as Prime Minister Narendra Modi met Russian President Vladimir Putin during a meeting here of the leaders of the BRICS countries (Brazil, Russia, India, China and South Africa).
Ruia said Rosneft will continue to use Essar brand for the retail operations. "We have signed a branding agreement under which retail outlets will continue to use Essar brand because it is a very strong brand."
"We are not exiting oil and gas business. We continue to own and operate the Stanlow refinery in UK which is a 12 million tons refinery and has 12-13 per cent market share. Also, the upstream exploration and production business is not part of the deal," he said.
He said two agreements were signed on Saturday for the sale. "The first sale and purchase agreement envisages the sale of 49 per cent to Petrol Complex Pte Ltd (a subsidiary of PJSC Rosneft Oil Company); the second envisages the sale of the remaining 49 per cent to Kesani Enterprises Company Limited (owned by a consortium led by Trafigura and United Capital Partners) at an enterprise valuation of Rs 72,800 crore (USD 10.9 billion).
"An additional Rs 13,300 crore (USD 2 billion) will be paid for the acquisition of Vadinar Port, which has world-class storage and import/export facilities," Ruia said.
As per the deal, Essar Energy Holdings Ltd and Oil Bidco (Mauritius) Ltd — which control Essar Oil signed separate agreements for the 98 per cent stake sale.
Russia's VTB Bank PJSC will lend Essar USD 3.9 billion to restructure debt, said Andrey Kostin, VTB CEO. Rosneft itself will pay about USD 3.5 billion for the Essar deal, Ruia said.