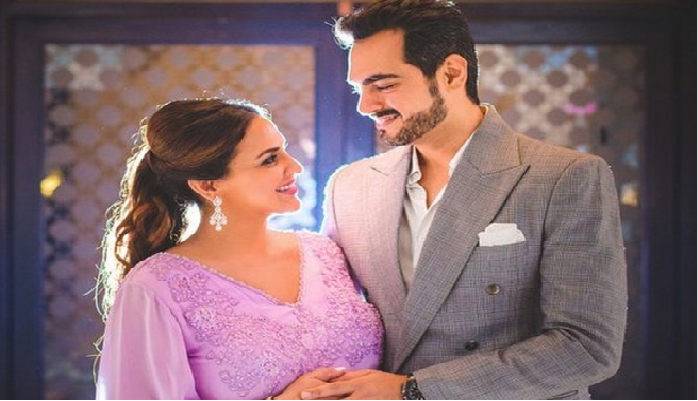 Former Bollywood actress Esha Deol, daughter of yesteryear superstars 'dreamgirl' Hema Malini and Dharmendra, had a grand baby shower on Monday to celebrate her first pregnancy.
Deol is expecting her first child with husband Bharat Takhtani.
Hosted by younger sister Ahana, the mom-to-be wore a lavender lace vintage gown with floral embroidery.
Ahana, along with Bharat, had secretly planned the lavender-themed baby shower, as it is Esha's favourite colour, according to media reports.
"Esha had thrown a surprise baby shower party for me, when I was pregnant three years ago. So, I decided to do the same for her. These are the fun moments that we share as sisters. Of course, Bharat helped a lot – he sneakily got me Esha's measurements for the gown," Ahana told mid-day.
Some of Esha's closest friends attended the shower, who wore either blue or pink, depending on what they felt the gender of the baby will be.
"The ones who feel it'll be a boy, wore blue and those rooting for a girl, wore pink," a source told mid-day.
It seems that Hema Malini is hoping for a boy as she wore a blue salwar suit for the baby shower.
Since no party is complete without a cake, Ahana had ordered a lavender-based Belgian chocolate cake for the occasion. 
This was Esha's second baby shower as she had one last week at Mumbai's Isckon temple, where she wore a red lehenga designed by Neeta Lulla.
To make the occasion even special, the couple decided to have a second 'wedding' as part of the baby shower rituals.
Malini had announced her daughter's pregnancy on Twitter in April.
Esha and Bharat married in 2012.
Making her Bollywood debut in 2002, Esha co-starred with stars such as Hrithik Roshan and John Abraham. She starred in hit movies such as Koi Mere Dil Se Poochhe, Dhoom, Yuva and Dus.