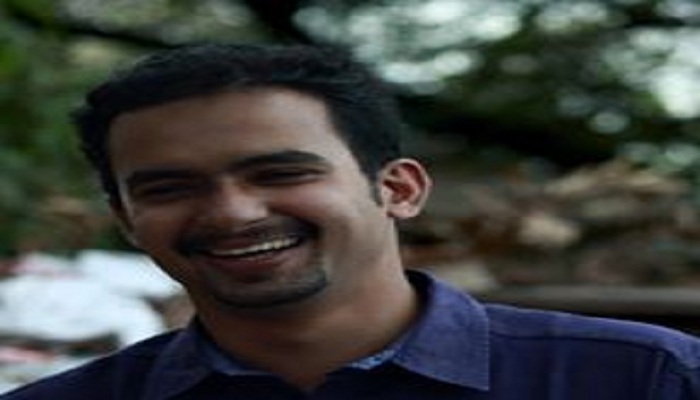 Akhil A who hails from Udayamperoor near Tripunithura, currently works as a Team Lead in a reputed firm in Infopark, Kakkanad. Akhil shares his views, interests and passions.
Hobbies:
My primary hobby is watching movies and listening to music. I also read and write on topics of interest.
Cinema and Music:
I always make sure that I watch all the major releases in Malayalam, Tamil and Hindi. I am an ardent Mohanlal fan who loves the works of Shyamaprasad, Gautham Menon, Mani Ratnam etc. Cinema is something that always motivates or energizes me. I also ensure that I listen to all the major music releases and regularly follow AR Rahman. Music is part of my day to day life.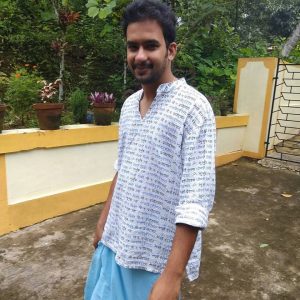 Reading:
I read anything and everything that interests me. I like to read more on Travel, History, Politics, Indian Fictions, Thrillers and Novels. I like the Byomkesh Bakshi Mysteries by Sarabindu Bandopadhyay; follows the works of Satyajit Ray and other Bengali eminent writers. I also love reading Arundathi Roy, Amish Tripathi and a bit Chetan Bhagat writings based on availability. I am a big fan of MT Vasudevan Nair and Padmarajan stories and novels. Among the new generation writers, I like the books of P V Shajikumar and Sreebala K Menon.
Writing:
I write in my personal diary what I think or feel. It can be about any topics that varies from Politics, People, Movies, Places, Relations and even short stories or one liners. I am not confident currently to publish or show it to anybody, but hopefully will.
Travel:
I love to travel to silent, peaceful and least crowded locations or places. I still feel nostalgic about the trips made to Kudajadri, Hampi, Gokarna and Mumbai. I love to dissolve myself in the sea side town of Pondicherry and Varkala. The historical city of Istanbul and other historical places in South India and also the Buddhist settlements in and around Asia are next in my bucket list of destinations.
Sports:
I play cricket and is so passionate about the game. The Cricketing God Sachin Tendulkar is an all-time inspiration. I regularly watch English Premier League and love Manchester United.
Cuisine:
I believe my mother is the best cook I have ever come across. In addition, I also love the traditional Kozhikode dishes and the ever famous Kuttanadan Duck Roast.
Life:
I would like to take life in a 'Let Go' attitude. Anxieties, Pressure, Depressions, Challenges, Love etc are an integral part of life and should be experienced once in a lifetime. The beauty of everyone's life lies in realizing all those aspects and moving forward incorporating all those learning. I am someone who has clear dreams and things to achieve in life. I also accept the fact that life may not give all what we dreamt but will not give 100% disappointments. So I believe that everyone should dream big to achieve something in life.