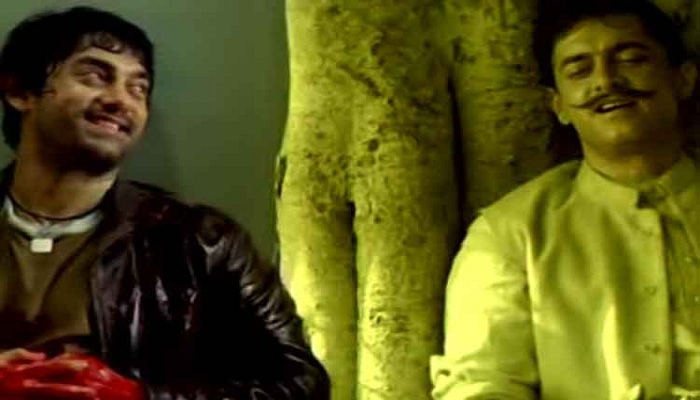 Bhagat Singh is known to be one of the most influential personalities during India's struggle for freedom. Today, the entire nation is celebrating his 110th birth anniversary.
The young icon was hanged in Lahore jail at the age of 23, along with Shivaram Hari Rajguru and Sukhdev Thapar on March 23, 1931.
Over the years, his life has served as an inspiration for all Indians and as the perfect script for several Bollywood films.
Here are 5 best Bollywood movies based on the life of Bhagat Singh that you must watch:
The Legend of Bhagat Singh (2002)
With Ajay Devgan in the lead role, this movie was directed by Rajkumar Santoshi. It won two National Film Awards for  Best Feature Film in Hindi and Best Actor – Ajay Devgan; and three Filmfare Awards.
Rang De Basanti (2006)
Featuring a stellar star cast including Aamir Khan, Siddharth Narayan, Soha Ali Khan, Madhavan, Kunal Kapoor, Sharman Joshi, Atul Kulkarni and British actress Alice Patten in the lead roles, this movie by Rakeysh Omprakash Mehra connects the life of a group of friends who are fighting against corruption to that of Bhagat Singh sacrifice.
Shaheed (1965)
Starring Manoj Kumar in the lead role, this is one of the finest patriotic movies made in India. Directed by S Ram Sharma, Shaheed won the award for Best Feature Film in Hindi at the 13th National Film Awards.
Shaheed-E-Azam (2002)
Long before Sonu Sood was seen flexing his muscles, he starred as Bhagat Singh in Sukumar Nair's Shaheed-E-Azam. The Punjab and Haryana High Court had issued a notice to the producers calling for a ban on the movie. The film was finally released in 2002.
Shaheed (2002)
Shaheed is a Indian historical biographical film about Bhagat Singh, directed by Guddu Dhanoa which depicts the events leading up to the hanging of Indian freedom fighter Bhagat Singh and his companions Rajguru and Sukhdev on 23 March, 1931. The film stars Bobby Deol as Bhagat Singh, his elder brother Sunny Deol as Chandrashekhar Azad and Amrita Singh in her comeback role as Bhagat Singh's mother.