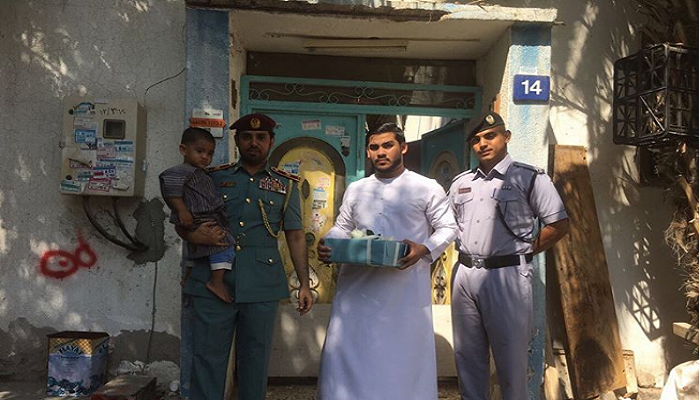 Ajman Police reunites lost boy with parents…
Ajman Police returned a lost Asian boy to his parents after he was found on the streets.
In a statement issued by Ajman Police on Friday, the nearly one year and eight-month-old boy sneaked outside house without being noticed in Ajman. He was later spotted by the police loitering around on the streets.
The force returned him home after a thorough search for his parents.
Major Dr. Mohammed bin Hazeem Al Suwaidi, head of Community Police in Ajman said the department was notified about the missing child by an Emirati resident who found him on the streets of Al Bustan neighborhood, endangering his life.
The Community Police patrol immediately rushed to the site where they recovered the boy. He was identified as an Asian expat and couldn't speak or understand Arabic.
"Since there was no missing report of the boy, police patrols started a thorough search for the parents of the missing child", Maj. Suwaidi said, adding that after his parents were identified, police communicated with his father about how the boy sneaked out without being noticed by his mother."
The boy had managed to reach a main road.
The family welcomed the child back home with great joy and thanked the police for their efforts in recovering him and bringing him back home.
The parents of the boy also thanked the Emirati for his humane gesture and wisdom of immediately informing the Police.
Major General Suwaidi appealed to the people to be extra cautious and keep an eye on their children – lock the doors of their home to ensure their young ones will not sneak out without their knowledge in case they are engaged in household matters, and in turn avoid their children from getting into risky situations.