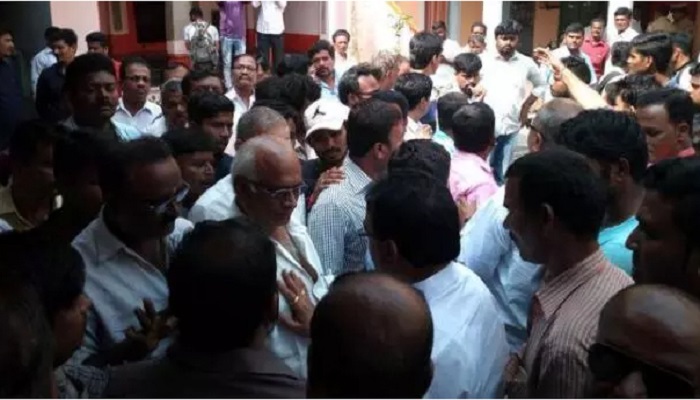 A famous Swamiji caught while having sex with a woman in a hotel room. A video featuring Kottur Swamiji of the mutt was reportedly caught in a sex scandal.
The incident came to light and drew attention after a video purportedly showing the Kottur Swami with a woman in a hotel room was streamed by news channels.
Hundreds of devotees rushed to the Kalmutt, to express their anger and demanded that the seer should not return to the mutt. Meanwhile, sensing trouble, Kottur Swami is reported to have switched off his mobile phone and gone to an undisclosed location after the news spread in the Karnataka town.
Soon, devotees took to protests and demanded the ouster of the 56-year-old pontiff, while some other followers maintained that the accusation was just unproven allegations. 
A group of followers termed the video as a conspiracy against the seer, while another group accused him of tarnishing the temple's tradition and image. The community elders had to intervene later, to restore normalcy and avoid untoward incidents.