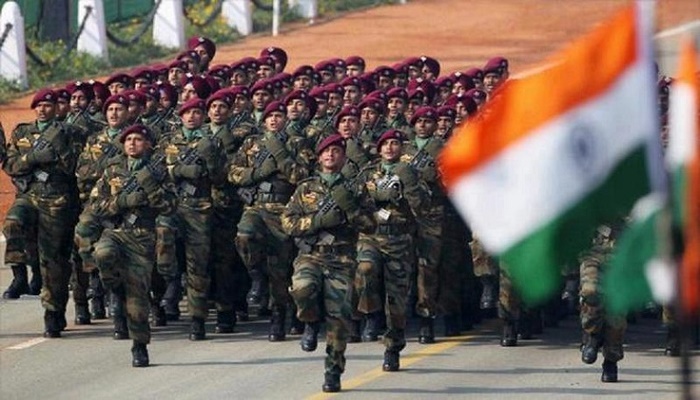 The thing about secrets is that it will be exposed, one day. That was what happened to this soldier's secret. Here are the details.  
An Indian Army soldier was all set to get married for the second time when his first wife bumped into the ceremony and busted his secret. The accused soldier is on a run since then. The incident happened in Kanpur where the marriage of Khusboo (20) was fixed with soldier Sarvesh (23). The soldier who is currently posted in Jammu was supposed to reach the guest house on the evening of December 4 where the wedding was scheduled but a few hours before the baarat arrived, a woman named Shobha (18) came to the guest house and told the family members of the bride she got married to the groom 5 months back after a long-term affair. On hearing this, the bride's family started abusing and beating the first wife and her relatives. The truth was revealed after the police came into the scene.
According to the bride's family, the groom was already married and they had no knowledge about this. They had already given around Rs 5 lakh in cash and a motorbike to the groom as dowry. According to the first wife of the groom, she once got pregnant when she had an affair with the accused soldier but he got the baby aborted.
The couple got married but 3 months back he left home saying he has been posted to Jammu and will come back home only in holidays. But he didn't come back. Now that she learned about him getting married a second time she decided to bump into the venue and crash the wedding.