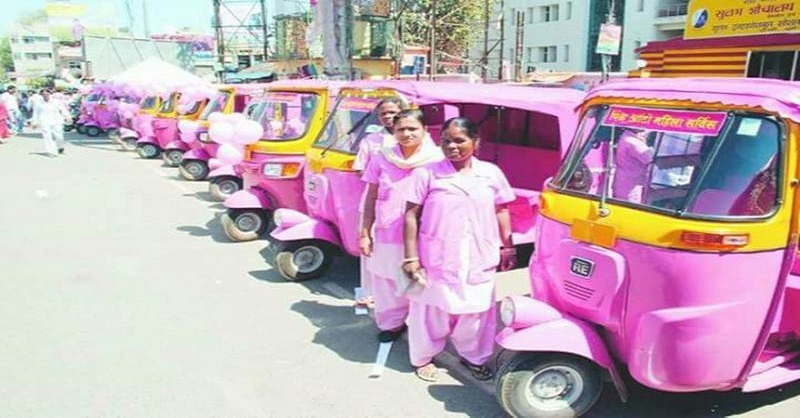 Various methods and initiative programs have been introduced by the government to help the poor women to stand on their own feet.
In a significant move which could transform the living standards of underprivileged women, the Mira-Bhayandar Municipal Corporation (MBMC) in an attempt to encourage them to earn a livelihood and provide women travelers a safe way to travel alone, has chalked out an elaborate plan of rolling out 100 pink autos in the twin-city.
According to the information provided by MBMC mayor Dimple Mehta, the rickshaws driven by women would hit the roads on occasion of Women's Day which is celebrated across the globe on March 8. "This platform will give underprivileged women, including single mothers, widows and financially insecure women an opportunity to be self-sufficient. Apart from funding auto-rickshaws for those fulfilling the eligibility criteria, we will also request the transport department to make it easier for women drivers to get their driver's badge," said Mehta.
Rs.1.5 will be set aside as budgetary allocation to procure the vehicles. As per the MBMC  initiative, women drivers would predominantly serve women commuters, although there is no bar on male passengers using these autos. Such autos are not new for the twin-city, under the state government initiative 20 women had been issued permits to ply the special Salmon-Orange (called Aboli in Marathi) auto's early this year.
However, most of the salmon-orange autos for women drivers are being reportedly misused by males who have changed the mandated color to the standard yellow and black. Not bothered to drive their autos even for a single shift, the permit holders have instead turned the women-oriented scheme into a lucrative business by renting out their vehicles to others, often at rates as high as Rs 1 lakh per year.