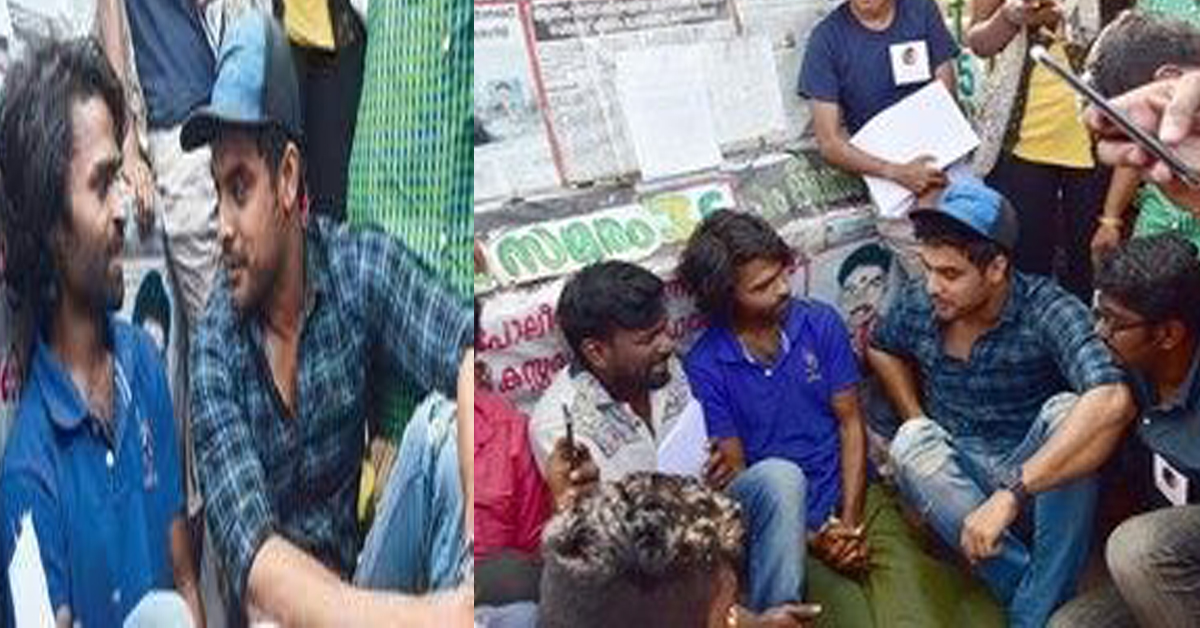 Actor Tovino Thomas has expressed his solidarity with Sreejith, who is engaged in a two-year-old stir seeking a CBI probe into the alleged custodial death of his brother Sreejiv.
Tovino reached the venue of the stir, which entered the 765th day on Sunday, in front of the Secretariat and delivered a moving speech. Hundreds of young people who had gathered there as part of a social media campaign were present to hear the young actor.
Tovino said he came to know about the stir only recently. "Our society, of which I am also a part, had largely ignored the agitation. I did not want to express support simply with a social media post, but reach the venue of the stir in person," he said.
"I am not a political person. These are the times when everything is seen through a political eye. My politics is that of humanism. I support everything done with good intentions," he added.
"I too have a brother. He is just a year older than me. I can't bear even a small injustice done to him. He too feels the same," said Tovino.
"Sreejith's stir is a model for society. His persistence is remarkable," he said.
Tovino concluded his speech by saying that he would be content if his visit to the strike venue would draw more attention to the stir. "Let the courts decide who the culprits are," he said. The actor added that the guilty should be given the harshest punishment.
Read also: Tovino extends support to Sreejith