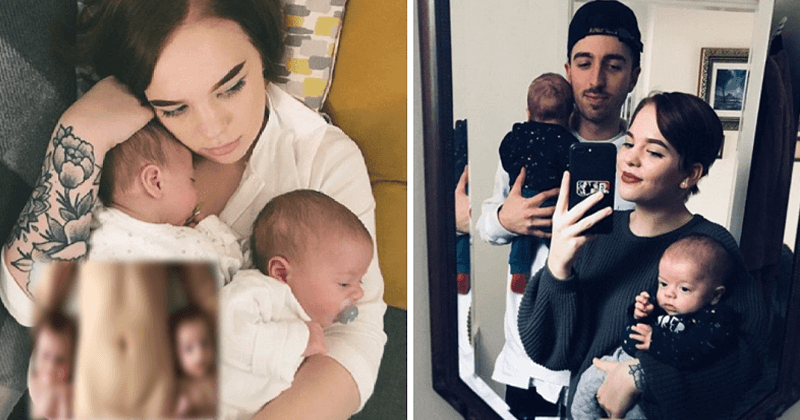 Emily Houston, a 19-year-old teenage mother of twins went viral after she shared a photo of her C-section scar and stretchmarks on Instagram. Emily from Telford gave birth to twin boys Arthur and Finley in November.
The mother-of-two posted a snap of her sons lying alongside her scarred stomach in a bid to inspire other mothers to embrace their post-baby bodies, reminding them that it 'does not define them'.
Also Read: Helmet Checking: Pregnant woman falls on the road and dies after cop kicks bike
The candid post has been 'liked' more than 3,000 times and prompted dozens of responses from sympathetic parents. Explaining the inspiration behind the post, Emily revealed she was inspired to share the picture after initially struggling to come to terms with her body.
She said that it got me in a bad place getting myself down about it so I wanted to release a picture facing the reality of carrying babies and how much of an incredible journey we go through'.
"I wanted to urge women not to feel the need to 'bounce back' and to accept how they are – scars, stretch marks and all." She said.
News Source: Huffington Post