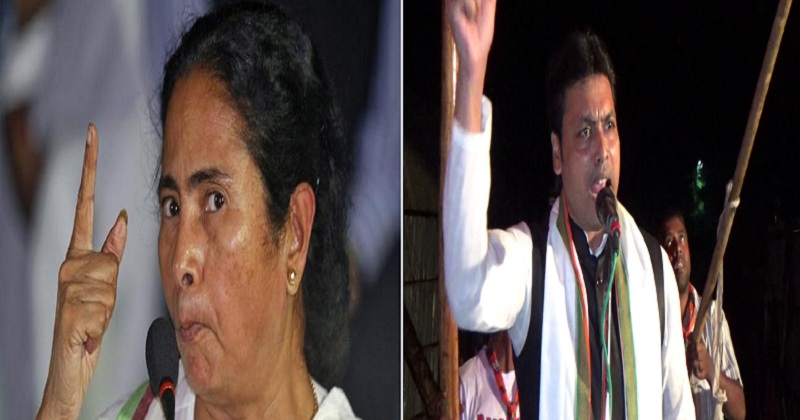 Mamata Banerjee needs "Mental Treatment",says Tripura CM
On Tuesday Mamata Banerjee takes a dig at BJP by saying the BJP's win in Tripura assembly polls like "winning municipal elections", Tripura Chief Minister Biplab Kumar Deb has said his West Bengal counterpart should get her "brain examined at a hospital".
"Her frustration shows. She is jealous. The constitution treats all states as equal though some states are bigger in size. If I am six feet three inches tall and you are five feet, are you not a human being? I don't think that way. Mamata didi should go to a temple and then get her brain examined at a hospital," said Mr Deb, when asked by reporters for his response.
Also Read : PM Modi's advice rejected by party member; MLA calls Mamata 'Surpanakha'
Talking to a Bengali news channel on Tuesday, Ms Banerjee had said she wouldn't give credit to the BJP for its win in Tripura, a state that was ruled by the Left for 25 years.
After the BJP's resounding win in Tripura earlier this year, the party had said the people of West Bengal would bring about a change just like in Tripura.
The Trinamool has dismissed Mr Deb's remarks as a publicity stunt.