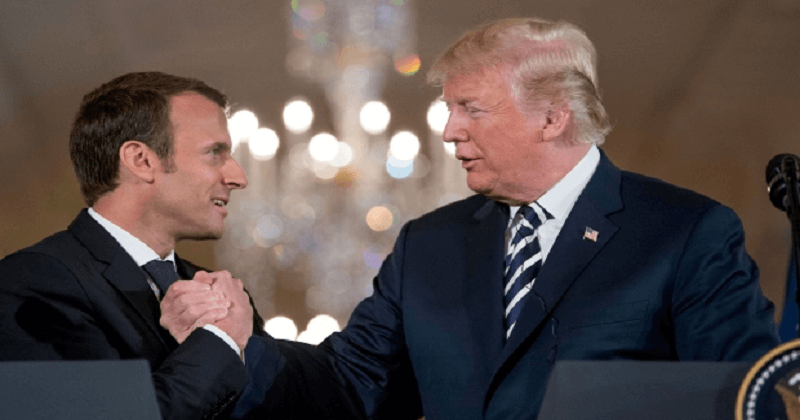 French President Emmanuel Macron has met his friend and ally U.S. President Donald Trump to express the concern that he's very worried about tensions in the Middle East, after Mr. Trump's decision to pull out from the Iran nuclear accord.
Mr. Macron's office said the two leaders spoke on Saturday and the French leader expressed his "great concern about stability" in the region. Mr. Macron strongly opposes Mr. Trump's pullout from the 2015 global deal curbing Iran's nuclear activities. Hostilities between Iran and Israel have already escalated in recent days.
Read More: Three farmers killed by thunderbolt strike in Telangana
Mr. Macron and Mr. Trump also discussed trade issues. European governments are scrambling to save billions of dollars in trade with Iran that resumed thanks to the 2015 accord.
In addition, France and the EU are pressing Washington for exemption from Mr. Trump's steel and aluminium tariffs.