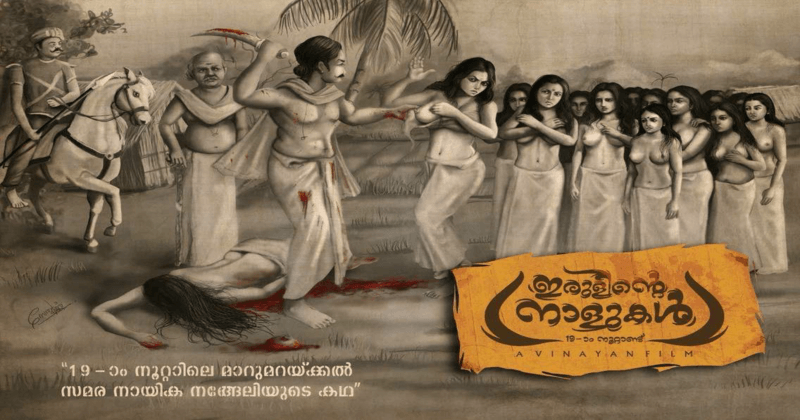 India is a country with no dearth of revolutionaries. Bhagat Singh, Jhansi Rani, Ashfaqullah Khan, Chandrasekhar Azad the list goes on. Jhansi Rani was depicted in Bollywood many times as an insight into the lives of valiant women in India. Even recently there has been an announcement on Kangana Ranaut starrer movie on Jhansi Rani. But do you know any Malayalam film which depicts the life of a woman revolutionary in Kerala? In a quick thought, no. Is it because the 'so-called' conscious people of Kerala love only macho subjects? Not sure about that. But the talented director Vinayan is sure about one thing
.He has decided on whom should be his next movie based on.
During the 19th century, in the Kingdom of Travancore, the landowning Brahmins imposed "Breast Tax" or "Mulakkaram" on lower caste Hindu women if they wanted to cover their breasts. Nangeli, an Ezhava woman from Cherthala protested against this perverted rule by chopping off her breasts and presenting it in a plantain leaf to the Pravarthiyar(Village officer) of Travancore who came to uncover her breasts.
See also :Aishwarya Rai opens about the break she took from Bollywood movies
Director Vinayan has announced through Facebook about his upcoming movie 'Irulinte nalukal' which is based on this stubborn Ezhava woman. The movie will depict the love and the struggle of Nangeli. Shooting is yet to start and the discussions are going on. Malayalam film industry is eagerly waiting for the release of 10 films which are based on history. The big budget films include Mohanlal starrer Marakkar: Arabikadalinte Simham and Randaamoozham, Mammootty starrer Maamaankam and Kunjali Maraykkar, then films like Marthanda Verma, Kayamkulam Kochunni, Chengazhi Nambiar, kaliyan etc. Nangeli belongs to this list of big-budget historical films.