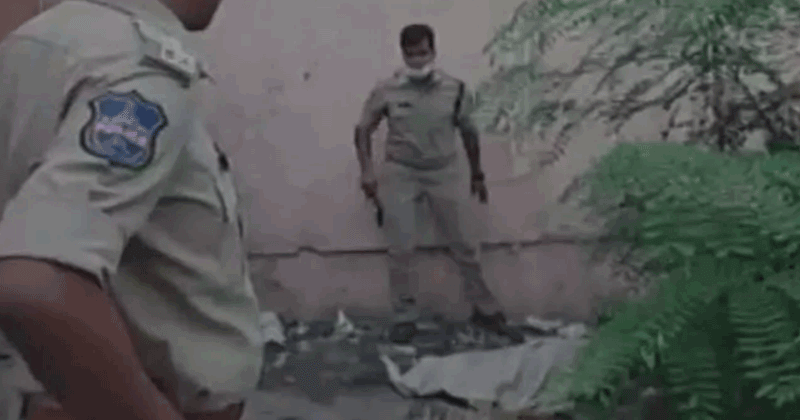 The mental hospital staff got the shock of their life when they found the butchered body in the premises.
In a horrific crime being reported from Erragadda, Hyderabad, the butchered body of a woman was found at the Institute of Mental Health on Thursday. The feet of the victim were chopped off and the body dumped at the premises of the mental health institute while her feet were recovered from the terrace of the building's male ward section.
the doctors at the hospital told the SR Nagar police that they ran a check on the patients and they were all accounted for, hence the victim was an outsider. Some speculate that her feet might have been chopped off to obtain the anklets she might be wearing.
READ ALSO: The decomposed body of a 40 feet long whale washed ashore
However, the police also suspect that someone might have murdered her elsewhere and dumped the body at a different location to mislead investigators.
Confirming that not just the patients at the hospital but also their attendants were safe, Dr Uma Shanker, superintendent of Mental Hospital, told Deccan Chronicle, "After the body was found we have checked on all the patients and their attendants in our hospital. None of them is missing. The deceased is not one of our patients."
The police have booked it as a case of murder on receiving a complaint for the same from R Mohan, the Resident Medical Officer (RMO) of the Institute of Mental Health. The police have said that the woman might be aged between 45-50-years-old as per their initial investigation.