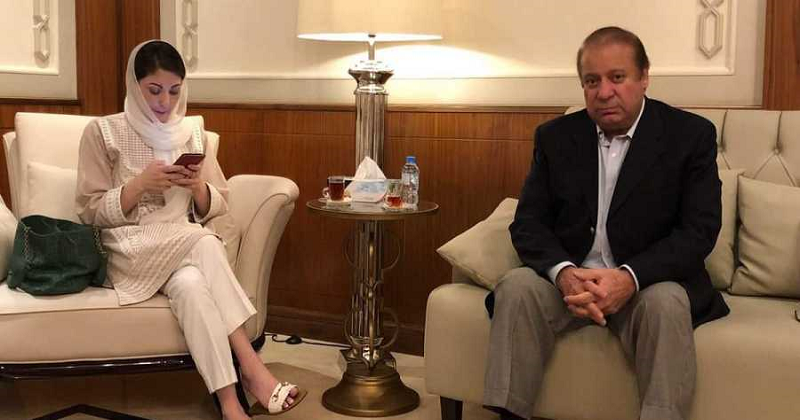 Convicted former prime minister Nawaz Sharif and daughter Maryam Sharif were arrested at the Lahore airport upon their arrival from London in Avenfield reference case.
Lahore is on lockdown as PML-N supporters march under the leadership of Shahbaz Sharif. The two are likely to be flown to Islamabad and then transported to the central jail.
Sharif has been awarded a 10-year sentence by an anti-corruption court in connection with the Panama Papers investigation, while his daughter is facing a 7-year sentence.
Read More: Sanjay Dutt's Daughter Says She is Like Her Dad. These Pictures Prove She is Bold
Ahead of the July 25 general elections in the country, Sharif's party, Pakistan Muslim League-Nawaz (PML-N), has said they will march to the airport in defiance of a ban on all public rallies.
Over 300 leaders and workers were arrested on Thursday in a crackdown ahead of their arrival. At least 10,000 personnel are deployed across the city today.