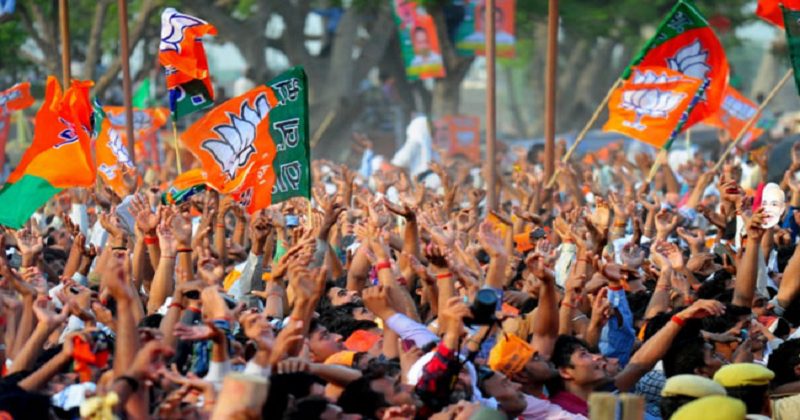 Counting of votes for Sangli-Miraj-Kupwad Municipal Corporation (SMKMC) and Jalgaon Municipal Corporation (JMC) in Maharashtra is underway. The polls for Sangli-Miraj-Kupwad Municipal Corporation were conducted on July 31.
Bharatiya Janata Party (BJP), Congress, Shiv Sena and NCP are the main contendors in the elections to Sangli-Miraj-Kupwad municipal corporation. It is noteworthy that Shiv Sena and BJP joined hands in Jalgaon, however the saffron party decided to go alone in Sangli-Miraj-Kupwad.
Also Read : Congress celebrating their defeat as victory, says BJP
According to latest updates, BJP has registered a historic victory in Sangli by winning 41 out of the 78 seats. On the other hand, Congress which has been in power for the last 20 years, failed to secure majority despite forming an alliance with the NCP. What is more interesting that the Maratha reservation which have boiled Maharashtra over the past few days, have not impacted the BJP votes.