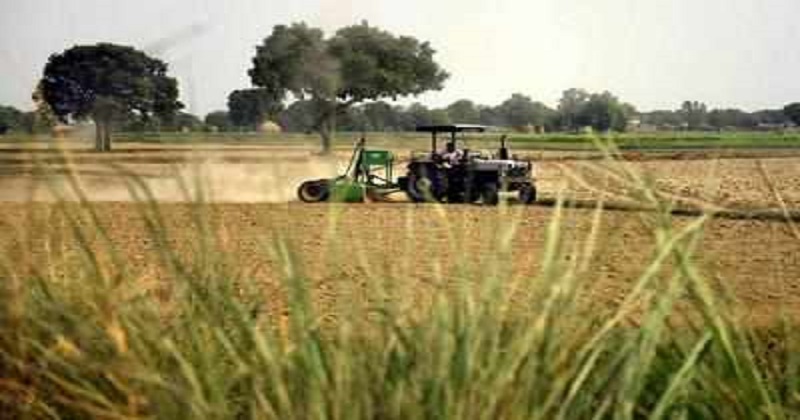 Farmers have agreed to hand over their land to the state after they were assured of increased compensation for their land, which will be acquired for the construction of the Jewar International Airport.
This comes after the district magistrate of Gautam Budh Nagar, BN Singh, interacted with farmers on the issue of land acquisition on Tuesday.
Singh assured the farmers of the government's concern for them. Based on the talks, the farmers gave their consent to the state for using their land for the project.
Last week, the Uttar Pradesh government had said that they might drop the Jewar International Airport project in Gautam Budh Nagar if the farmers do not agree to hand over their land for acquisition.
The district magistrate accompanied by officials from the Yamuna Expressway Industrial Development Authority (YEIDA) interacted with farmers at the Sarvhitkari Inter College in the Dayanatpur village.
Later, he also camped at the Nangla Chhitar and Nangla Sharif villages that have a Muslim majority population. While the farmers agreed, they demanded a mosque and a burial ground for the community after resettlement.
They also demanded an increase in the area of land that they will be provided for resettlement.
Read More: DRI busted a major cigarette smuggling racket; Seized Worth Rs 1 crore Cigarettes
The magistrate also assured farmers that "at any cost, their land will not be acquired without their consent. But farmers have to understand that it will not only benefit them but also their future generations. It will bring better infrastructure to the area, the new business opportunity will be developed, the area will have good schools, good hospitals so farmers have to take their decision very wisely."
Chairman of Yamuna Expressway Industrial Development Authority, Prabhat Kumar had said that they had met over 100 farmers of six villages in Noida and tried to clear their doubts regarding the land acquisition last week.
"We met village heads and farmers of six villages, where land was proposed to be acquired for the project. They were given offer regarding land rates and other benefits. If they (farmers) do not agree, the airport project might be dropped," he said.