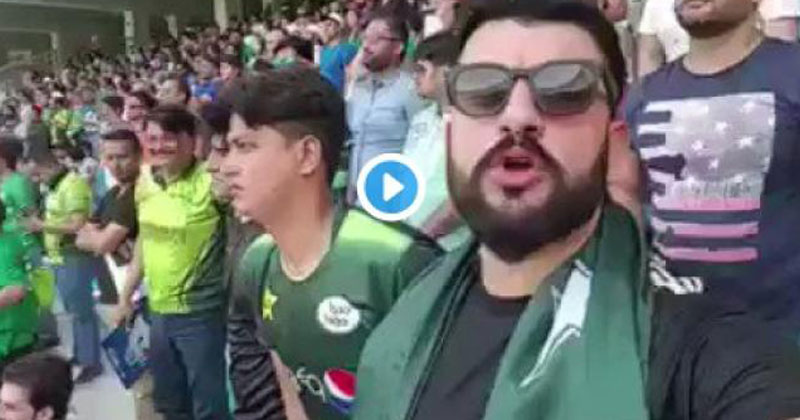 "I got goosebumps when I first heard the anthem in a Bollywood movie," said Pakistani cricket fan, Adil Taj, whose video went viral of him singing the Indian national anthem the India- Pakistan Asia Cup Match.
He revealed that his was a small gesture of peace from him.
A Pakistani at the indo pak game.

Gepostet von Voice Of Ram am Donnerstag, 20. September 2018
To a leading news, Taj said: "The moment Indian national anthem was played, I got a reminder of Pakistan Prime Minister Imran Khan stating that If India would move one step ahead then we would move two steps further. It was a small gesture from my side towards peace, towards respect."
He also has plans to stitch the 2 nations' flags of the Super Four clash between the 2 countries that is to take place on the 23rd of September.
"I am very excited ahead of the match. I am planning to stitch India-Pakistan flag together and wear it for tomorrow's match. That would be another positive message from my side," he said.
Taj also expressed the desire to have more bilateral series between India and Pakistan so they don't have to wait for major tournaments like Asia Cup and World Cup to see if the two teams are competing or not.
"Sports unite countries. We would again like to have regular series between the two countries. It will play a positive role towards peace, according to me," he concluded.
ANOTHER HEARTWARMING GESTURE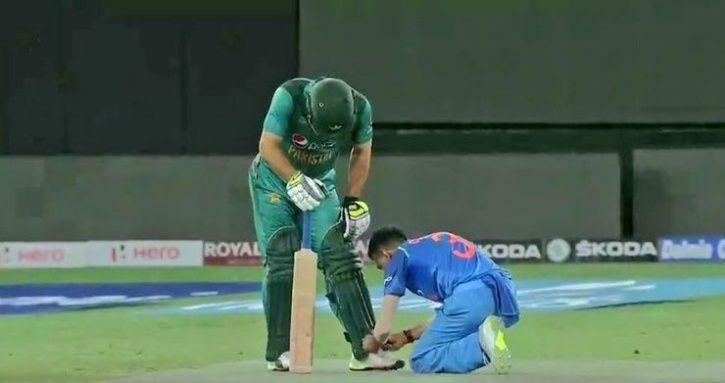 While the video garnered attention a day after the match, Twitter went gaga over Yuzvendra Chahal's heartwarming and sportsmanship gesture in tying the shoelace of Usman Khan while the Pakistani cricketer was batting.
Respect ??#INDvPAK pic.twitter.com/r11pIQYCej

— Ahmed Bollywood ?? (@ahmedzadjali10) September 19, 2018
Shot of the Day ? #SpiritofCricket #INDvPAK pic.twitter.com/ZJqltmOJOW

— ? (@imPriyaVK) September 19, 2018
Send me more beautiful picture than this. I will wait. #PakvInd #INDvPAK pic.twitter.com/lVKq76Y8CN

— Karan (@karanku100) September 19, 2018
stunning click of the match#INDvPAK pic.twitter.com/4kU5OH9XYh

— ?????? (@KhanzadaRajput3) September 19, 2018
Players break barriers & how!

Yuzvendra Chahal helping a Pakistani player with his shoe laces in today's match.

The second picture is of Pakistani women cricketer, Anam Amin tying the shoe lace of Harpreet Kaur. #AsiaCup2018 #IndiavsPakistan pic.twitter.com/7M9dGrmdIt

— Archana Solanki ?????? ?????? ????? ?????? (@archana0809) September 19, 2018