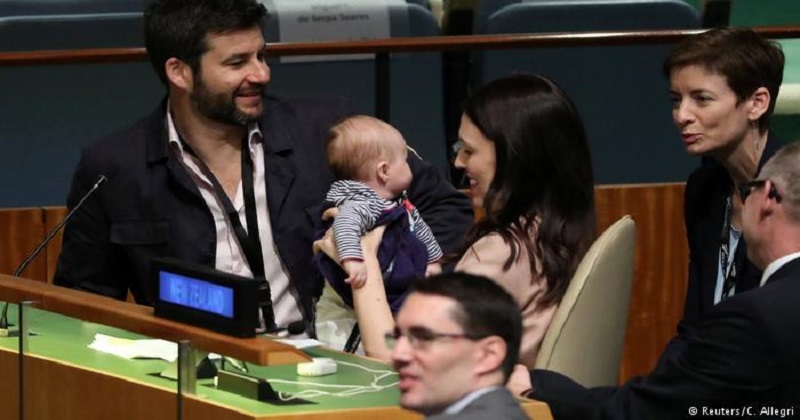 New Zealand Prime Minister Jacinda Ardern has created history by bringing her three-month-old daughter in the United Nations assembly hall.
Ardern, who also became one of the few world leaders to give birth while in office, brought her daughter Neve to the hall and was seen cuddling and kissing her, with her partner Clarke Gayford sitting beside her. The trio was present at the Nelson Mandela Peace Summit, CNN reported.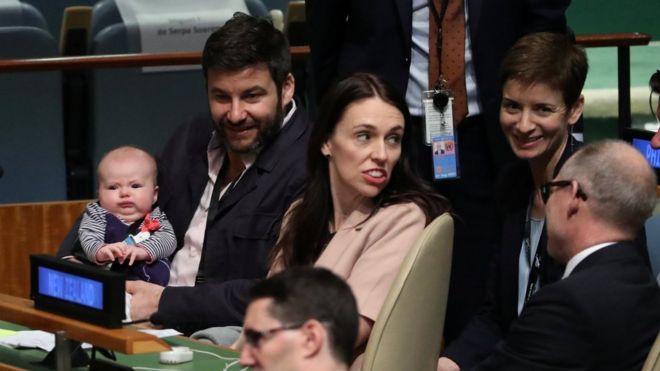 Interestingly, Gayford also posted an image on social media, flashing Ardern's dummy identity card with a picture of Neve, describing her as "New Zealand first baby."
"I wish I could have captured the startled look on a Japanese delegation inside UN yesterday who walked into a meeting room in the middle of a nappy change. Great yarn for her 21st," Gayford, who is also a television fishing show host, wrote on his Twitter handle.
Describing the move to bring her baby into the premises of the world's top body as unique and beautiful, Ardern told New Zealand Herald, "Neve is actually nearby me most of the time in New Zealand, she's just not always caught. But here, when she's awake, we try and keep her with me. So that was the occasion."
The 38-year-old remarked that she and her partner were bearing the expenses of Neve's trip to the United States.