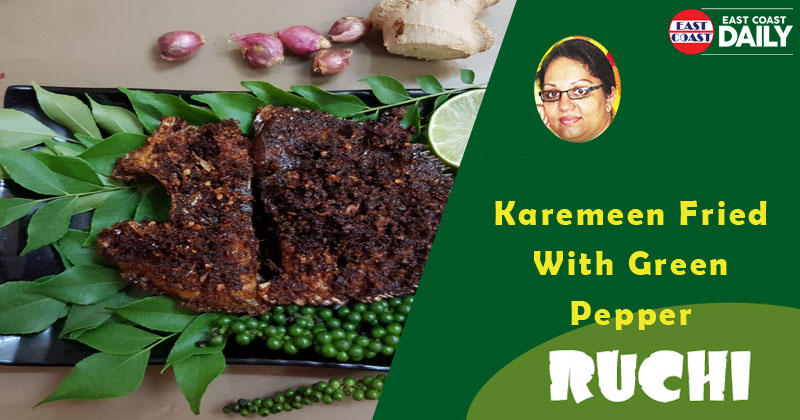 Serve your family this delicious Karemeen Fried With Green Pepper with piping hot rice, moore curry and some pickle for a fulfilling lunch
Karemeen Fried With Green Pepper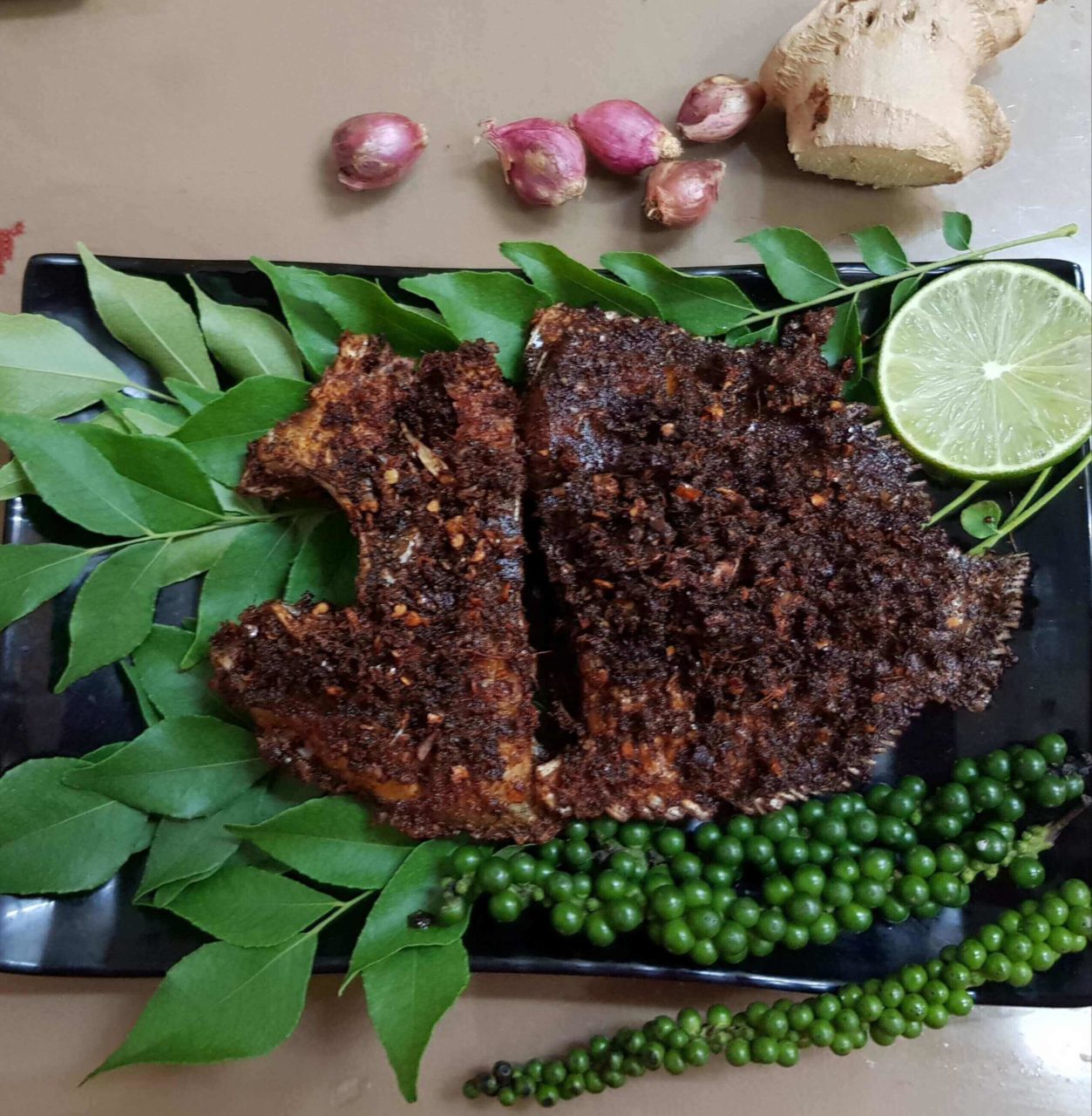 Ingredients
Karemeen – 4
Green pepper – 3 stems crushed
Button onions -5
Ginger – ½ inch long
Turmeric powder – ½ tsp
Salt -to taste
Curry leaves – 2 strips
Coconut oil -1 cup
Method
Pearl Spot or Karemeen comes with a coat of thick scales. Slice them off with a sharp knife, keeping the head and tail intact. Rub the fish on a rough surface (on a cutting board) with salt, and clean inside out. Wash with clean water and soak them in curd/lemon juice, to get rid of the smell. Wait for half an hour and take the fish out of the curd/lemon juice and wash in clean water. Make slits through the fish diagonally.
Crush these ingredients items 2 to 7 together as marinate. Rub it all over the fish, inside out.
You can refrigerate this too a bit
earlier, after covering it for about half an hour for the masala to soak into the fish.
Take it out and fry in coconut oil both side until it turns dark brown.
Serve hot in a plantain leaf.