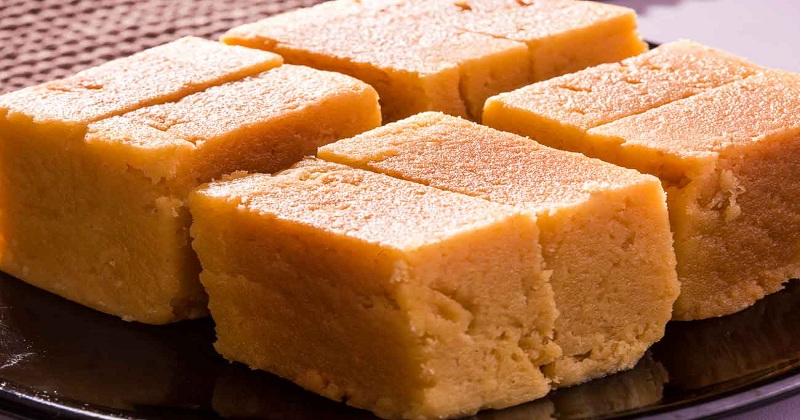 Ingredients
1 cup besan (gram flour)
2 ½ cups Sugar
1 ½ cups Ghee
1 tsp. Cardamom powder
How to Make Quick Mysore Pak
Roast the gram flour on a very low fire.
Melt the ghee and mix with the roasted flour with 1 cup ghee.
Make one thread consistency sugar syrup and slowly add the ghee flour mixture and stir constantly.
When all the mixture is poured, keep stirring adding the ½ cup ghee slowly without the mixture burning or sticking to the pan.
Add the crushed cardamom powder. When done, pour on a greased thali and cool. Cut into diamond shapes.