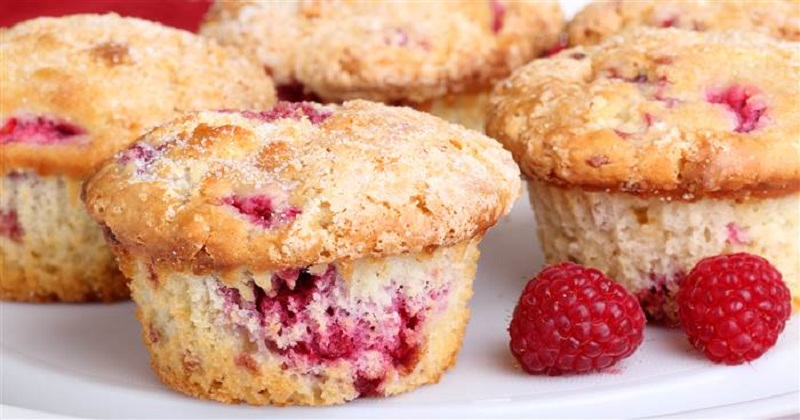 Ingredients
1 ¼ cups all purpose white flour
1 ¾ cups whole Wheat flour
1 tsp. baking powder
½ cup Coconut oil, melted and cooked
2 eggs, beaten
½ cup Milk
¼ cup firmly packed light Brown sugar
2 cups Raspberries
2 tbsp. dried coconut
How to Make Whole Wheat Raspberry Coconut Muffins
Line a 12 cup muffin pan with paper muffin liners.
Sift the flours and baking powder into a large bowl.
In a separate bowl, whisk together the oil, eggs, milk, and sugar.
Then pour into the dry ingredients and mix together until just combined – do not overmix.
Gently stir in the raspberries, then spoon the batter into the paper cases and sprinkle with the dried coconut.
Bake in a preheated oven, at 400 degrees F, for 20 mins.
Transfer to a wire rack to cool.