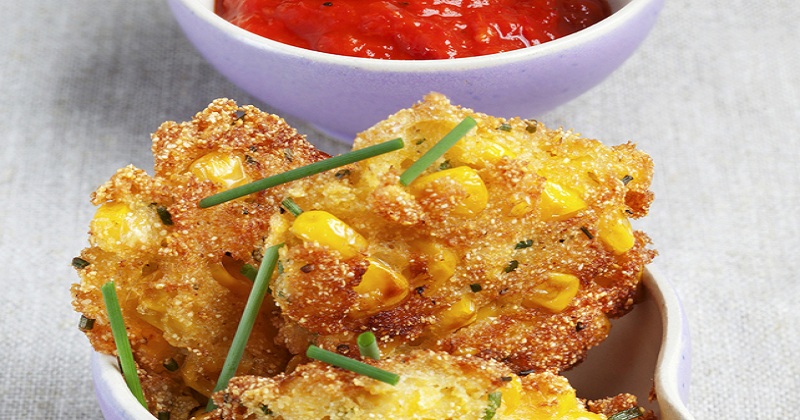 Ingredients
3 Corn cobs
1 Garlic clove, crushed
Small bunch fresh coriander, chopped
1 small fresh red or green chilli, seeded and finely chopped
1 spring onion, chopped
1 tbsp. soya sauce
¼ cup Rice flour or plain all purpose flour
2 eggs, lightly beaten
4 tbsp. water
Oil for shallow frying
Salt and ground black pepper
Sweet chilli sauce, to serve
How to Make Crispy Corn Fritters
Slice the kernels from the cobs into a large bowl.
Add the garlic, chopped coriander leaves, red or green chilli, spring onion, soya sauce, flour, beaten eggs and water, mix well and season.
Heat the oil in a large frying pan.
Add the spoonfuls of the corn mixture gently spreading each one with the back of the spoon to make a roundish fritter.
Cook for 1-2 minutes on each side.
Drain and serve hot with sweet chilli sauce.