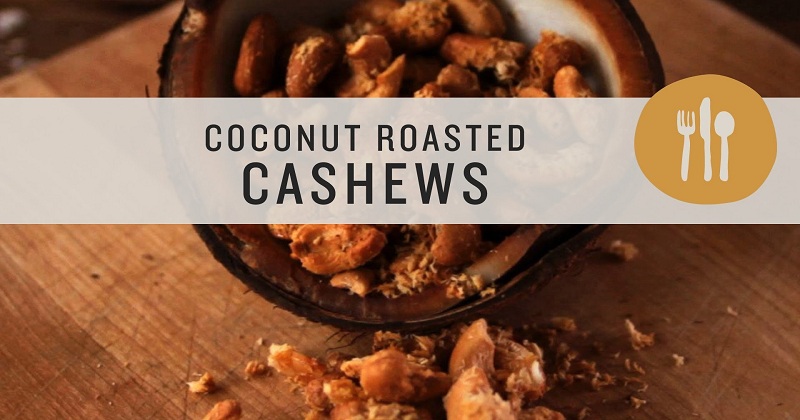 Ingredients
1 tbsp. groundnut (peanut) oil
2 tbsp. clear Honey
2 cups Cashewnuts
1 ½ cups desiccated Coconut
2 small fresh red chillies, seeded and finely chopped
Salt and ground black pepper
How to Make Roasted Coconut Cashewnuts
Heat oil in a wok and stir in the honey.
After a few seconds, add the nuts and coconut, and stir fry until both are golden brown.
Add the chillies, with salt and pepper to taste.
Toss until all the ingredients are well mixed.
Serve warm or cooled in paper cones or on saucers.