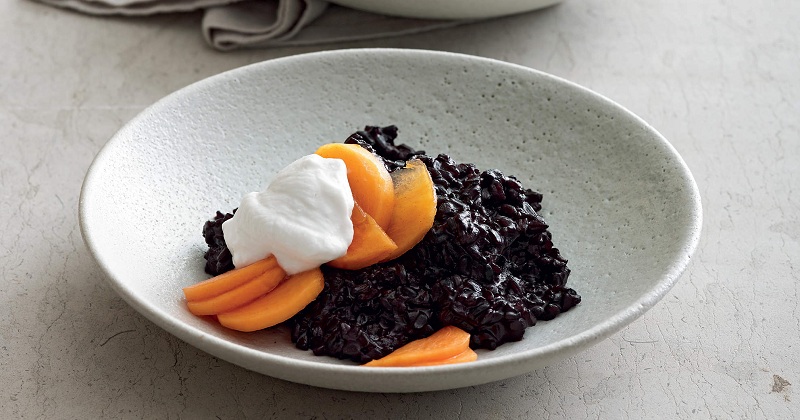 Ingredients
½ cup black glutinous Rice
2 cups water
1 cm piece fresh root ginger, bruised
¼ cup soft Brown sugar
¼ cup white Sugar
1 and ¼ cup Coconut milk, to serve
How to Make Black Rice Pudding
Put the black glutinous rice in a sieve (strainer) and rinse well under cold running water.
Drain and put in a large pan, with the water.
Bring to the boil and stir to prevent the rice from getting on the base of the pan.
Cover and cook for about 30 minutes.
Add the ginger and both the brown and white sugar.
Cook for a further 15 minutes, adding a little more water if necessary until the rice is cooked and porridge-like.
Remove the ginger and serve warm, in bowls, topped with coconut milk or cream.