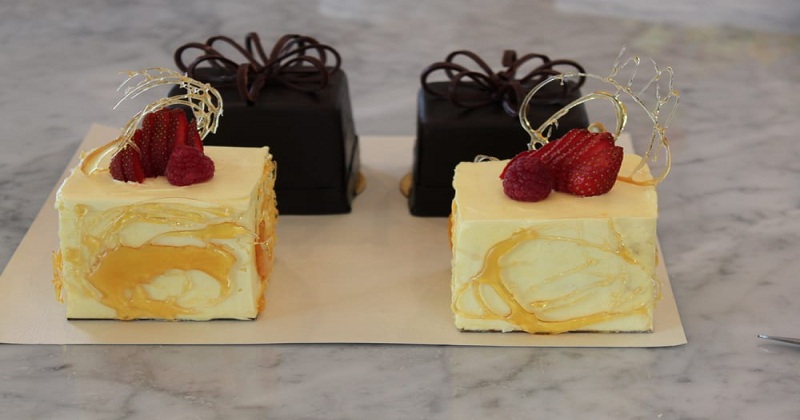 Ingredients
2 tbsp. Sugar
2 tbsp. water
For the custard:
6 eggs
4 drops vanilla extract
½ cup Sugar
3 cups semi skimmed Milk
Fresh fruits such as strawberries, blueberries, Orange and Banana slices, and raspberries, to serve
How to Make Cream Caramel with Fresh Fruit
To make the Caramel:
Place the sugar and water in a heavy pan.
Heat until the sugar has dissolved and the mixture is bubbling and pale gold in colour.
Watch the sugar, carefully, as it can quickly burn once it begins to caramelize.
Pour carefully into a soufflé dish.
Leave the caramel to cool completely. Preheat the oven to 180 degrees C.
To make the custard:
Break the eggs into a medium mixing bowl and whisk until frothy.
Stir the vanilla extract into the whisked eggs and gradually add the sugar.
Add the milk in a steady stream, whisking constantly.
Pour the custard over the top of the caramel.
Cook the custard in the oven for 35-40 minutes or until the mixture is set.
Loosen the custard from the sides of the dish with a knife.
Place a serving dish upside down on top of the soufflé dish and invert, giving a gentle shake if necessary to turn out the custard on to the serving dish.
Arrange any fresh fruit of your choice around the custard on the serving dish and serve immediately.