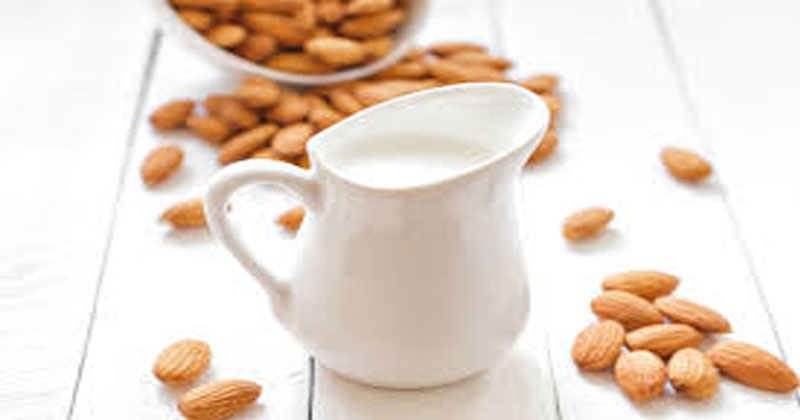 The biggest negative in consumption of milk has to be the high-calorie content of the product. While a glass of full-fat milk has 140-150 calories, unsweetened almond milk only contains about 30-50. In fact, some brands of packaged almond milk, like So Good Almond Fresh Natural Unsweetened, contain 40% fewer calories than skimmed milk. This is a key reason why almond milk instantly becomes the go-to choice for calorie-conscious people who want to enjoy their coffee and tea guilt-free.
While home-made almond milk is a great source of nutrients, packaged almond milk such as So Good Almond Fresh comes with added nutrients like vitamin A, B2, B12, and D.Highsource of Vitamin D and Calcium in almond milk is also helpful for good bone health.
Lactose Free / Dairy Free
The worst thing about having allergies or high sensitivity is the constant struggle of finding safe food to eat. Almond milk comes as a saviour for many who are lactose intolerant or sensitive to soy as it is completely lactose, dairy and soy free. In addition to this, particular brands of almond milk like the So Good Almond Fresh are also gluten-free, which allows people with gluten allergies to keep their health on the check, without any worry.
Rising cholesterol levels is one of the prevalent health issues that most people have to cope with. So Good Almond Fresh Almond milk, with zero cholesterol, perfectly fits into the diet of those who are battling bad cholesterol. This simple #SoGoodSwitch from dairy milk to almond milk along with a healthy active lifestyle can help keep you maintain a healthy heart.
There is a notion that healthy food doesn't always taste great. However, almond milk is the best example to break this myth. In addition to its health benefits, packaged almond milk, like the So Good Almond Fresh, also offers a variety of flavors that are infused during extraction. From the subtle and simple vanilla flavour to classic chocolate, the variety and options of almond milk make it all the more exciting. Even the Natural unsweetened almond milk comes with a rich taste of nuts and is absolutely delightful