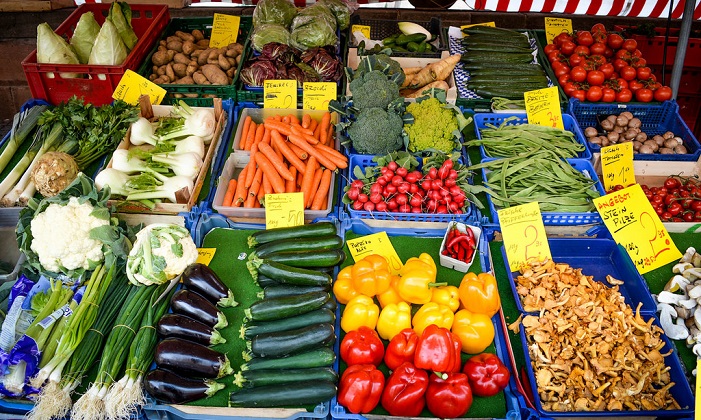 Official data showed that lower food prices eased India's October retail inflation to 3.31% from a rise of 3.70% in September.
Even on a year-on-year (YoY) basis, the Consumer Price Index (CPI) in October 2018 was lower than in the corresponding period of last year, when retail inflation stood at 3.58%.
According to the data furnished by the Central Statistics Office, the Consumer Food Price Index (CFPI) deflated (-) 0.86% in October from an expansion of 0.51% in September 2018.
Product-wise, prices of milk-based products, eggs, meat and fish pushed the retail inflation higher on a YoY basis.
In contrast, deflation in the cost of vegetables, pulses and sugar capped the overall food prices.
Accordingly, the prices of milk-based products rose by 0.92%, while 'cereals and products' became dearer by 2.59% and 'meat and fish' prices rose 3.02%.
On the other hand, 'vegetables' became cheaper by (-) 8.06%, 'pulses and products' by (-) 10.28% and 'sugar and confectionery' by (-) 7.64%.
The sub-category of food and beverages during the month under consideration recorded a decline of (-)0.14% over the same period last year.
Among the non-food categories, the 'fuel and light' segment's inflation rate accelerated to 8.55% in October.