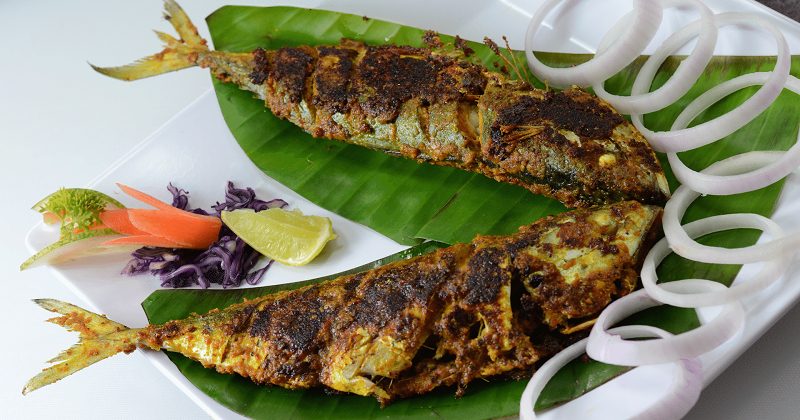 Christmas Special Recipe : Kerala Style Fried Fish
Ingredients
1 pound fish fillets, halibut or flounder
1 tbsp. Lemon juice
1 tsp. chilli powder
1 tsp. Turmeric
½ tsp. crushed black pepper
1 Clove garlic, crushed
1 tsp. salt
3 tbsp. Coconut oil
How to Make Kerala Style Fried Fish
Rub fish with lemon juice. Dry thoroughly with paper towels.
Combine chilli powder, turmeric, crushed black pepper, garlic and salt.
Rub into fish and let it marinate for 1 hour.
Heat oil in skillet and fry fish until brown.
If coconut oil is not available, use clarified butter or vegetable oil.