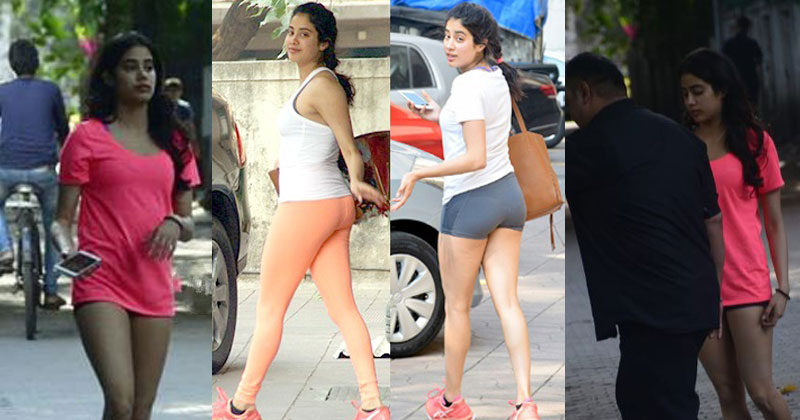 Female actors are under constant pressure of being scrutinised by society. However, it never stops them from being what they are. Out of the many young celebrities who face immense trolling, Janhvi Kapoor is at the top of the list.
Though Janhvi has escaped the trolls many times by simply ignoring them, people never stopped slamming her.
Recently, Janhvi was spotted wearing a tight fitted black shirt paired with a purple colored legging. She looked super chick and her picture only spoke of how comfortable she was wearing this outfit. As Janhvi smiled her heart out, people started slamming and trolling her on the social media.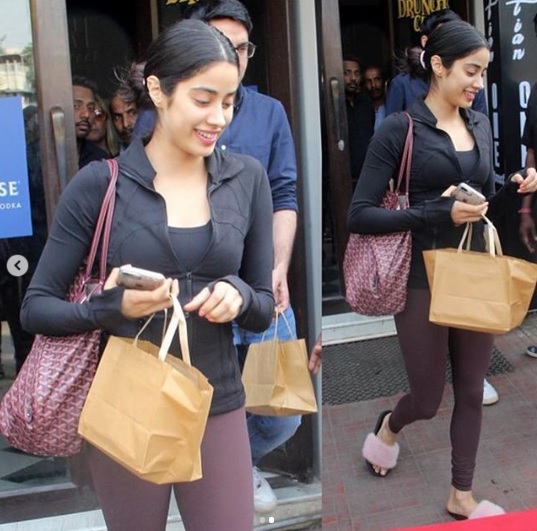 The comments on social media are a clear indication of the fact that whatsoever a female celebrity prefers wearing in her everyday life, she would mostly be put down for her choices.