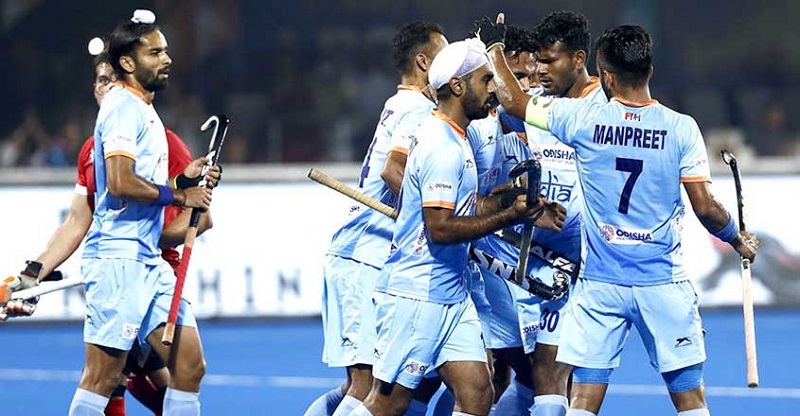 India has entered the quarterfinals of the Men's Hockey World Cup. In Bhubaneswar, India beat Canada 5-1 in the last Pool-C match. With this win, India and Belgium have seven points each.
India is at the number one spot due to goal difference. Canada is in the third position and South Africa in the fourth position.
Olympic silver medallist Belgium thrashed South Africa 5-1 to remain in the hunt for a direct quarterfinal berth.