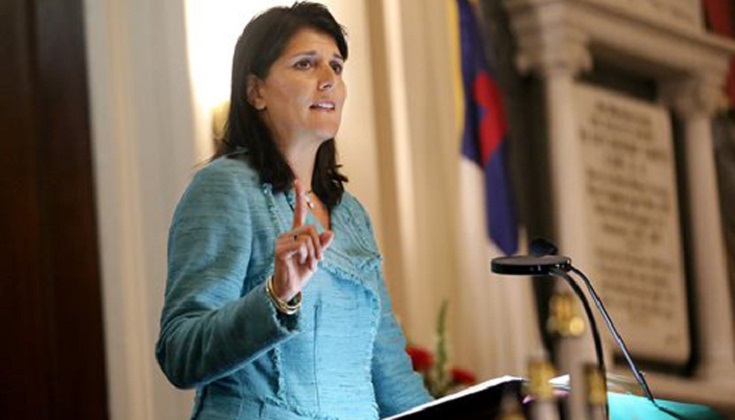 US ambassador to the UN Nikki Haley informed that the US should not give any monetary assistance to Pakistan.
Haley, the first Indian-American ever appointed to a Cabinet position in any US presidential administration, said the US did not need to give money to countries that wish harm to America. She said that Pakistan continues to harbor terrorists that turn around and kill American soldiers.
"look at Pakistan. Giving them over a billion dollars, and they continue to harbour terrorists that turn around and kill our soldiers – that's never okay. We shouldn't even give them a dollar until they correct it. Use the billion dollars. That's not a small amount of change," she said.
Haley will step down as the UN envoy at the end of this year. US President Donald Trump last week nominated chief State Department spokeswoman and a former Fox News journalist Heather Nauert as Haley's successor. In October, Haley announced that she was leaving the post by the end of the year. The 46-year-old former South Carolina governor has served nearly two years in the post.