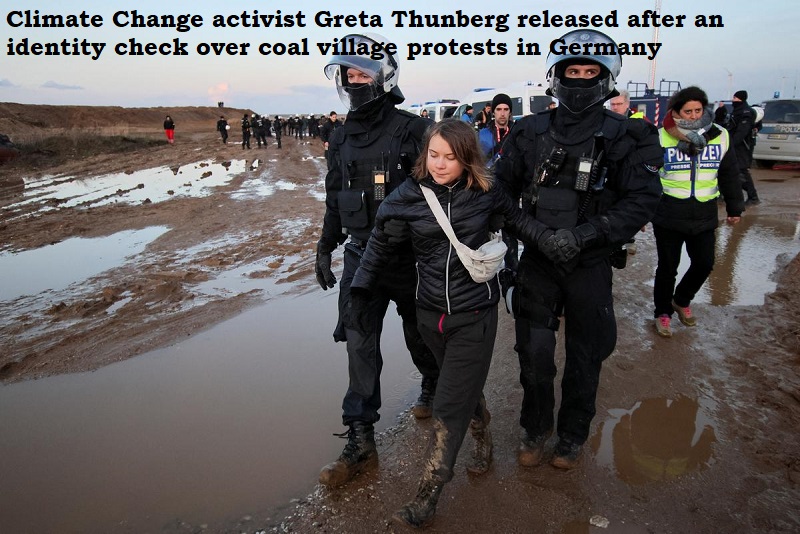 According to police officials, climate change campaigner Greta Thunberg, who was detained on Tuesday during demonstrations against the demolition of the coal hamlet of Luetzerath, about 380 miles southwest of Berlin, Germany, was released after an identity check.
Reuters cited a witness at the scene as claiming that Thunberg was afterwards spotted sitting in a police bus.
According to a video, a police officer told the group, 'We are going to use force to get you to the identity check, so please cooperate.'
'Greta Thunberg was part of a group of activists who rushed towards the ledge. However, she was then stopped and carried by us with this group out of the immediate danger area to establish their identity,' a spokesperson for Aachen police told Reuters, adding one activist had jumped into the mine.
German riot police backed by bulldozers removed activists from buildings in the village with only a few left in trees and an underground tunnel by last week.
However, protesters including Thunberg remained at the site staging a sit-in into Tuesday.