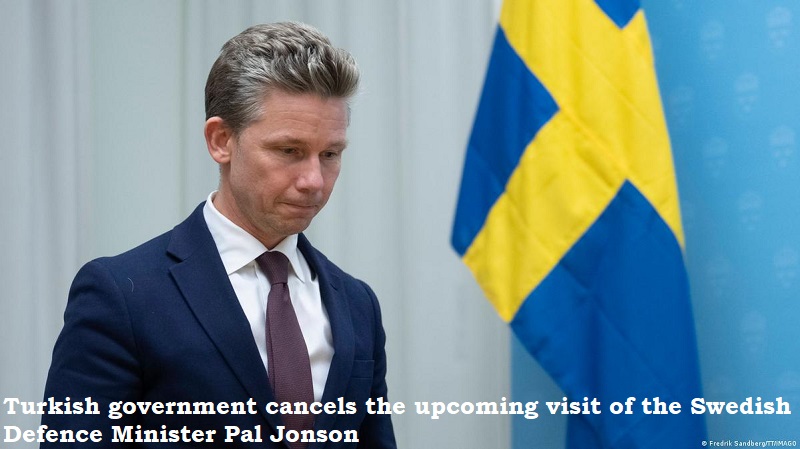 Due to right-wing extremists organising a protest in Stockholm, the Turkish government decided to postpone the Swedish Defense Minister Pal Jonson's planned visit.
The Swedish-Danish politician Rasmus Paludan, whose anti-Islamic protests in Sweden last year had triggered riots, was given permission to hold a demonstration in front of the Turkish embassy in Stockholm. Turkiye expressed its outrage over this decision.
The Swedish defence chief visit, which was intended to address concerns made by Ankara on Sweden's application to join NATO, was cancelled by Turkiye a day after the Swedish ambassador was summoned over the matter.
'At this point, Swedish Defence Minister Pal Jonson's visit to Turkiye on January 27 has lost its significance and meaning, so we cancelled the visit,' stated Turkish Defence Minister Hulusi Akar.
Paludan has claimed that he intends to 'burn the Koran,' which is a holy book of Islam while holding the protest on Saturday. This announcement made by Paludan of burning the Koran sparked riots in Sweden.