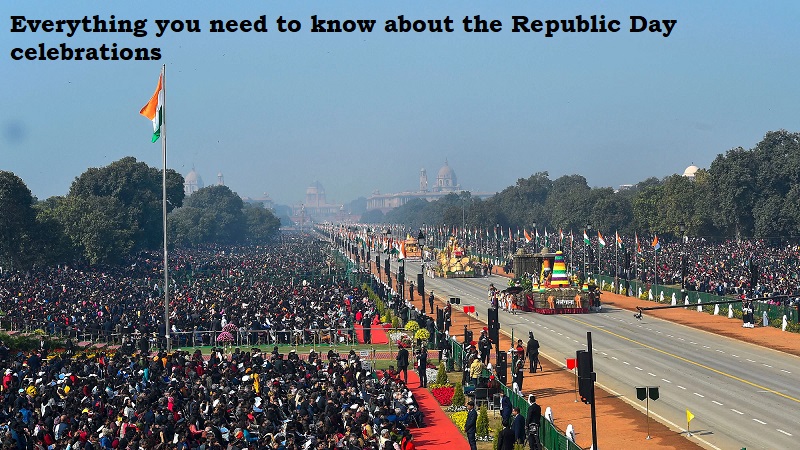 The biggest Republic Day festivities take place in New Delhi, the nation's capital, on the Rajpath (formally known as 'Kartavya Path'), in front of the Indian President. On this day, ceremonial parades are held on the Rajpath as a tribute to India, its unity in diversity, and its incredibly rich cultural history.
Delhi Republic Day parade
The Ministry of Defense organises the Delhi Republic Day parade, which takes place in the nation's capital, New Delhi. The major event of India's three-day Republic Day celebrations starts from the gates of Rashtrapati Bhavan, the President's house, and continues beyond the India Gate to Raisina Hill on Rajpath. The parade displays India's cultural, social, and military prowess.
Beating Retreat
The Beating Retreat ceremony is held after officially denoting the end of Republic Day festivities. It is conducted on the evening of 29 January, the third day after the Republic Day. It is performed by the bands of the three wings of the military, the Indian Army, Indian Navy and Indian Air Force.
The venue is Raisina Hill and an adjacent square, Vijay Chowk, flanked by the North and South block of the Rashtrapati Bhavan (President's Palace) towards the end of Rajpath.
Award distribution
Every year, on the eve of Republic Day, the Indian President presents Padma Awards to Indian citizens. After the Bharat Ratna, these are the second-highest civilian honours in India. The three categories of these awards, Padma Vibhushan, Padma Bhushan, and Padma Shri, are granted in decreasing order of significance.