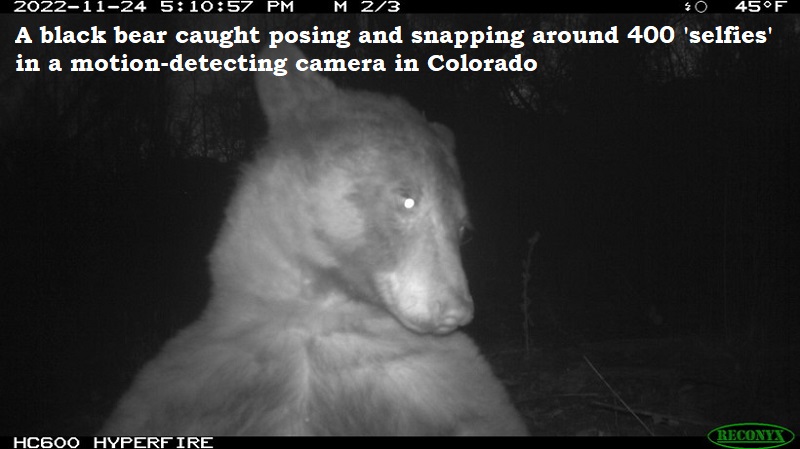 In Colorado, a black bear was observed posing and taking almost 400 'selfies' with a motion-detecting camera.
400 out of 500 pictures taken by one camera were of the same bear. As they look for resting spots or food, the majority of the animals in Boulder's Open Space and Mountain Parks (OSMP) simply walk past the camera. But this bear simply won't let the camera pass by without striking a pose.
The bear 'took a keen interest' in the cameras, according to an OSMP official, which sealed the deal on the 'opportunity'.
In a statement, spokesperson Philip Yates stated, 'These photographs made us giggle, and we thought others might, too.'
Some of the images of the bear were shared by the OSMP on Twitter and the selfie star soon became popular among social media users.
'Sure, it's cute when the bear takes 400 selfies with the trail cam. But when I do it, I get a letter advising me that I should have taken a left at the trail split and that I was on private property,' Twitter user @EscpFrmFlatland said.