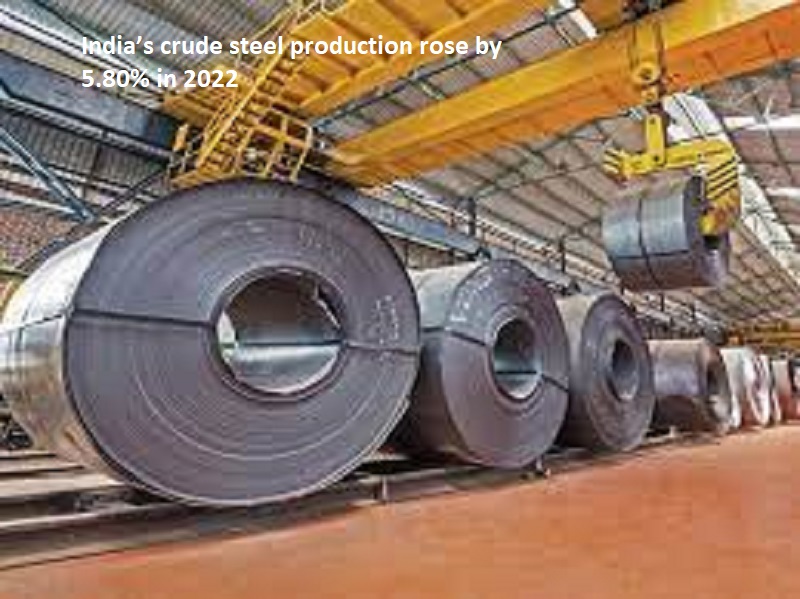 New Delhi: Crude steel production in India rose by 5.80% in last year. The overall crude steel production in the country in 2022 stands at 124.45 million tonne (MT). India had produced 117.63 MT crude steel in 2021.  Data released by market research firm, SteelMint revealed this.
The production of finished steel was at 110.03 MT in 2022. It was at  104.54 MT in 2021. The consumption of finished steel rose to 106.48 MT in 2022. The consumption of finished steel was at t 98.39 MT in 2021. It witnessed a growth of 8%.
Also Read: Foreign portfolio investors pull out Rs 28,852 crore from Indian markets in January 
According to the report, the exports in 2022 have registered a fall over the previous year, while the imports have grown in the year ended December 31. At 4.77 MT, the imports were 21% higher against 3.94 MT in 2021. The exports registered a sharp fall of 44% to 10.37 MT in 2022 compared to 18.5 MT a year ago.