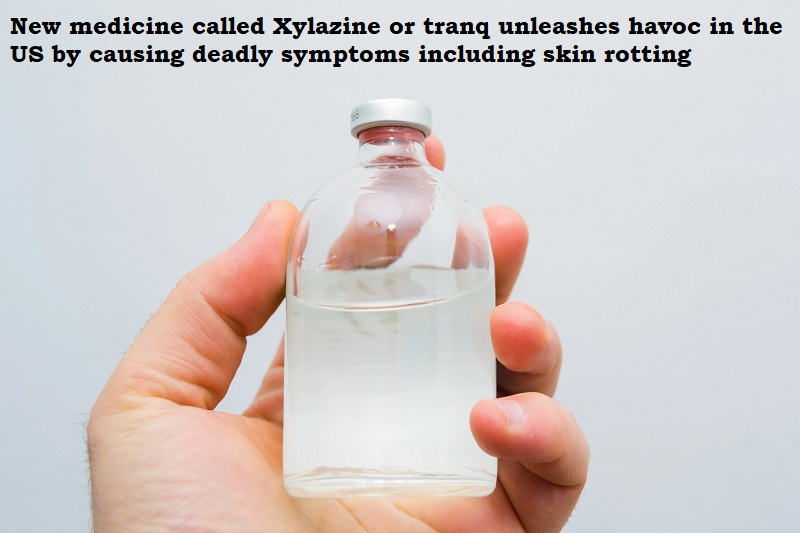 A new drug called Xylazine, also known as 'tranq,' has wreaked havoc in US cities by inducing fatal symptoms like skin rotting.
This 'zombie drug' was given a licence for use in veterinary medicine by the country's Food and Drug Administration (FDA). According to the New York Post, it was most recently discovered in fentanyl and other illegal narcotics. It was also used to cut heroin.
The most commonly used overdose reversal drug, naloxone, also known as Narcan, is harmful for humans since an overdose of the non-opioid xylazine impairs a person's ability to react to it.
The drug's side effects, which include excessive fatigue, respiratory depression, and open sores, can worsen and spread swiftly with repeated contact. If the ulcerations aren't treated, they could develop into eschar, which must be amputated.
Around 90 per cent of the lab-tested dope sample was found to include xylazine in Philadelphia in 2021, raising the danger of an overdose when coupled with other illegal narcotics. By acting as a 'tranq,' opioids like fentanyl's high may last longer, which is why xylazine is so appealing.