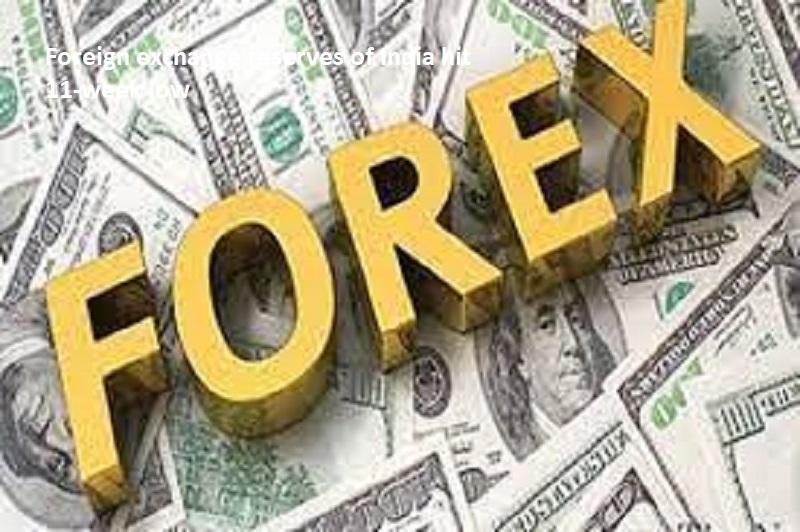 Mumbai: The foreign exchange reserves of the country fell for the third straight week. The forex reserves hit an 11-week low on  the week ended on February  17. The Weekly Statistical Supplement released by the Reserve Bank of India (RBI) revealed this.
The forex reserves fell by $5.68 billion to of $561.27 billion. This is the third consecutive week of a drop in the reserves after the $8.319 billion decrease in the previous reporting week to $566.948 billion.
Also Read: Know how to book train tickets for children aged below 5 years 
The foreign exchange reserves of the country comprise of foreign currency assets (FCAs), gold reserves, special drawing rights (SDRs) and the country's reserve position with the International Monetary Fund (IMF). FCA is the largest component of the forex reserves. It includes the effect of appreciation or depreciation of non-US currencies like the euro, pound, and yen held in the foreign exchange reserves.
The foreign currency assets decreased by $4.515 billion to $496.072 billion. Gold reserves decreased for the third week and were $1.045 billion down to $41.817 billion.  The Special Drawing Rights (SDRs) were down by $87 million to $18.267 billion. The country's reserve position with the IMF was down by $34 million to $5.111 billion.