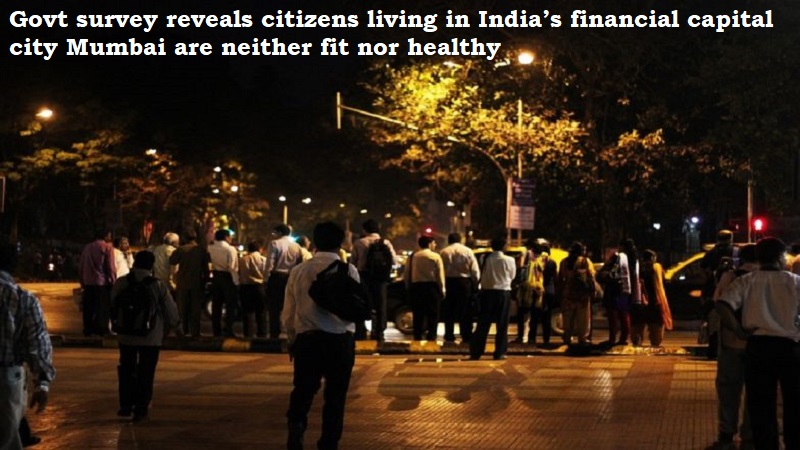 According to a STEPS (STEP-wise approach to Surveillance) survey conducted by the World Health Organization, residents of Mumbai, India's financial centre, are neither fit nor healthy (WHO). In total, 5,199 people were polled between August and December 2021.
According to the poll, one in three Mumbai residents have hypertension, one in five have diabetes, and another 15% have pre-diabetes. Around 8% of the population in the survey has both diabetes and hypertension.
Mumbai residents almost always exceed the daily recommended limit of salt. Respondents ingest 8.6g of salt compared to the WHO recommendation of only 5g.
Also, the STEPS study revealed that one in five respondents had elevated cholesterol, a sign of heart disease. Almost 37 per cent in the 18-69 age group have three out of six factors of heart disease.
To remain fit and healthy, doctors advise to do basic exercise and eat healthy like fruits, vegetables etc, but the survey found that 74 per cent of respondents reported no fitness related physical activity in their daily routine.