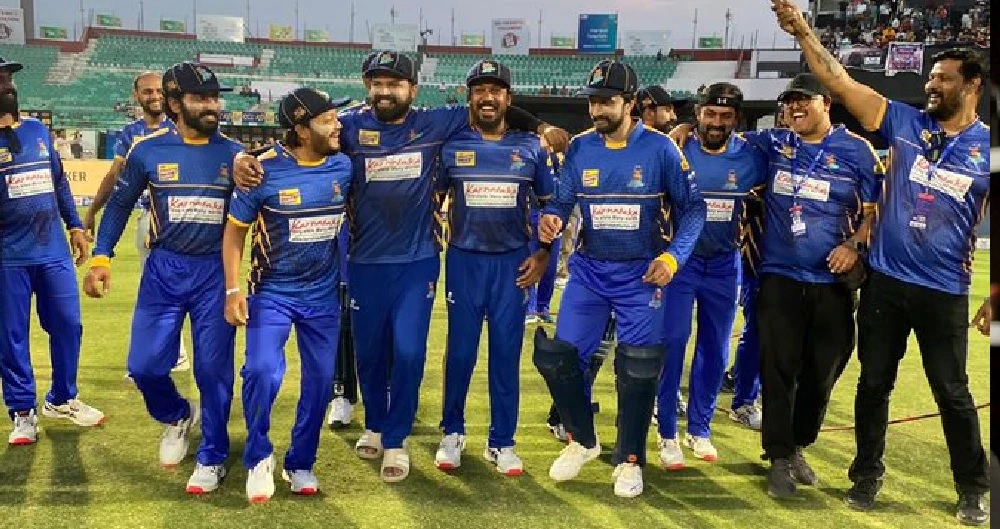 The Association of Malayalam Movie Artists has severed its association with the team Kerala Strikers of the Celebrity Cricket League (CCL) due to disagreements with the management.
Idavela Babu, who was Kerala Strikers' manager for the past few editions of the event, announced that AMMA no longer had any stake in the team, which is now managed by Rajkumar Sethupathy, wife Sripriya and Shaji Jaison. The team cannot use the name of the organisation in its title either, the office bearers said.
However, it has not barred association members from playing in the team. Mohanlal will no longer continue in the role of non-playing captain. The team is currently led by Kunchako Boban. AMMA's Kerala Strikers joined the League in 2012. This season, it has lost its first two matches.
Babu had also clarified that Mohanlal had reached out to the organizer to no longer use his name or images as part of the publicity material for CCL or Kerala Strikers. Mohanlal, meanwhile, still owns a 'small stake of the team', Babu said, adding that the reason for AMMA backing out of the Celebrity Cricket League was due to differences with the main organisers of the event that features teams from various film industries such as Bengal Tigers, Bhojpuri Dabanggs, Chennai Rhinos, Karnataka Bulldozers, Kerala Strikers, Mumbai Heroes, Punjab De Sher and Telugu Warriors.