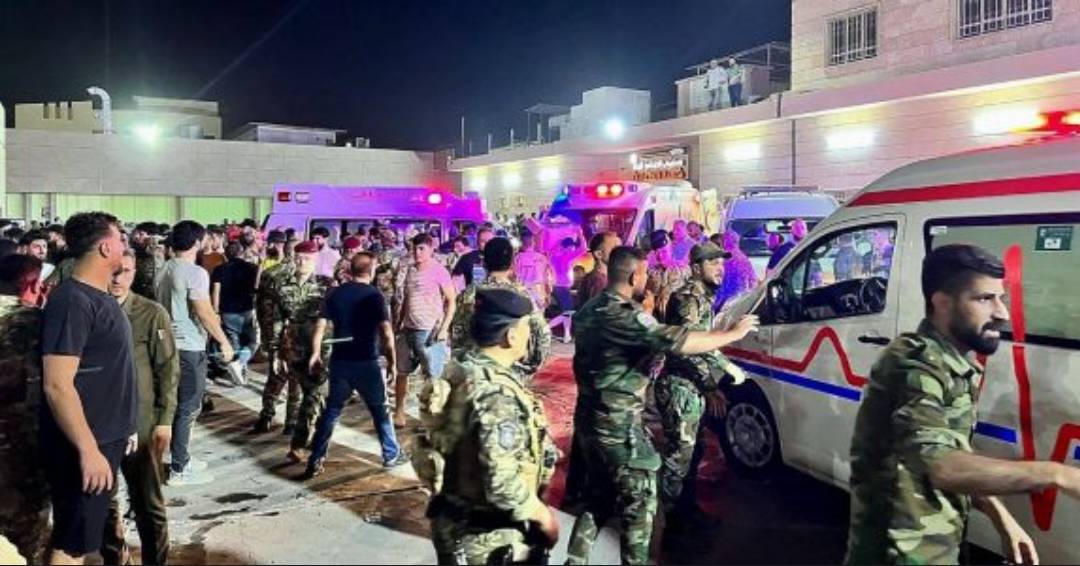 A devastating fire engulfed a wedding party in the Hamdaniya district of Iraq's Nineveh province on Tuesday, resulting in the tragic loss of over 100 lives and injuring 150 people. The aftermath of this horrific incident saw civil defense teams tirelessly searching the charred remains of the building for survivors well into the early hours of Wednesday.
Deputy Governor Hassan al-Allaq of Nineveh revealed to Reuters, "113 people had been confirmed dead," while state media reported at least 100 casualties with 150 individuals sustaining injuries. The fire's origin can be traced back to a large events hall in the north-eastern region, ignited by fireworks during the celebration, according to local civil defense reports.
Imad Yohana, a 34-year-old survivor, shared a harrowing account, saying, "We saw the fire pulsating, coming out of the hall. Those who managed got out and those who didn't got stuck. Even those who made their way out were broken."
Preliminary investigations pointed to the building's construction materials being highly flammable, which hastened its collapse, as reported by state media. Prompt response efforts included the dispatch of ambulances and medical teams by federal Iraqi authorities and Iraq's semi-autonomous Kurdistan region.
Eyewitnesses at the scene recounted that the fire broke out around 10:45 pm local time (1945 GMT), with hundreds of attendees present during the incident. Civil defense officials, as cited by the Iraqi News Agency, revealed that the wedding hall's exterior was adorned with highly flammable cladding that was illegal in the country.
The reasons for allowing such hazardous cladding on the hall remained unclear, raising questions about potential corruption and mismanagement, persisting issues in Iraq even two decades after the US-led invasion that toppled Saddam Hussein. While certain types of cladding can be designed with fire-resistant materials, experts highlighted that the materials involved in the wedding hall and similar incidents often lacked the necessary safety standards and were applied without precautions to mitigate potential fires. This parallels the 2017 Grenfell Fire tragedy in London, which claimed 72 lives, marking the deadliest fire on British soil since World War II, as well as multiple high-rise fires in the United Arab Emirates.