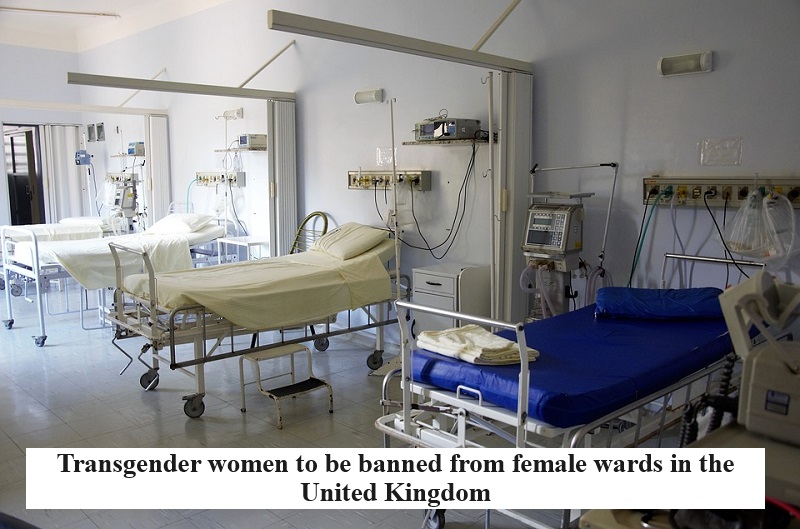 The United Kingdom may soon introduce a ban on transgender women from accessing female wards in healthcare facilities. UK Health Secretary Steve Barclay is reportedly planning to address what he refers to as "wokery" by proposing this ban. Barclay has previously argued that woke behavior has contributed to the marginalization of women's rights.
In an interview with the Telegraph, Barclay outlined his intention to bring back "common sense" to the National Health Service (NHS). He stated, "We need a common-sense approach to sex and equality issues in the NHS. That is why I am announcing proposals for clearer rights for patients." He also confirmed that sex-specific language has been reinstated in online health advice pages related to cervical and ovarian cancer and menopause. He emphasized the importance of protecting the privacy, dignity, and safety of all patients and ensuring that women's voices are heard in the NHS.
Previously, references to women had been removed from advice on menopause and diseases like cervical and ovarian cancer. Terms such as "breastfeeding" had been replaced with "chestfeeding," and the guidance mentioned pregnant "people" instead of women. Barclay had criticized this as "ideological dogma."
The UK Health Minister is expected to make this announcement during his speech at the Conservative Party conference in Manchester on October 3rd. The proposed changes to the NHS constitution are aimed at strengthening protections for women.
Under the proposed policy, transgender patients would be provided with separate accommodations, ensuring they have their own rooms.