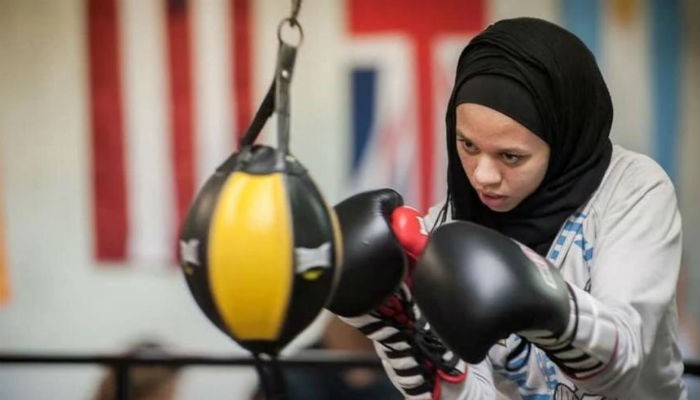 Muslim teenage boxer Amaiya Zafar from Oakdale, Minnesota, made history on Saturday (April 29) when she became the first boxer to wear a hijab during a competitive USA Boxing sanctioned fight. Amaiya Zafar campaigned for rules to be changed and allow for a hijab to be worn. The 16-year-old wants to compete at the Tokyo Olympics.
Last year, she flew to Florida and weighed in for her fight. But before she got her gloves on, officials informed her that she could not wear her hijab, leggings or long sleeves, and she left.
The Council on American-Islamic Relations (CAIR) had repeatedly called for the Switzerland-based AIBA and USA Boxing to grant a religious exemption to uniform regulations so that Zafar could wear hijab during competition.