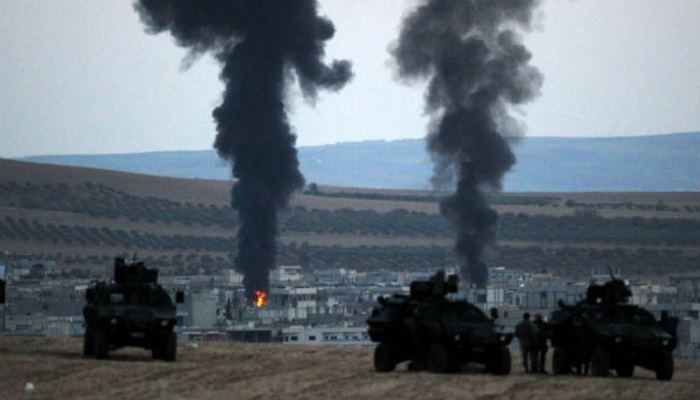 Three Afghan Border Police personnel were killed and two injured when a US-led air raid struck their position in southern Helmand province overnight, an official said on Saturday.
The incident occurred in the surrounding area of Nad Ali district late on Friday night during a joint operation conducted by Afghan forces and international troops, said Omar Zwak, provincial governor spokesman.
The US forces in Afghanistan confirmed the latest "friendly fire" incident, news agencies reported.
"We can confirm personnel from the Afghan National Defence and Security Forces were killed and wounded during overnight operations in Helmand province. We would like to express our deepest condolences," they said in a statement.
An investigation was launched to determine the specific circumstances that led to the incident, the statement noted.
In another instance, eight Taliban militants were killed after an Improvised Explosive Device (IED) they were planting went off prematurely along a road in neighbouring Nehri Sarraj district late Friday.