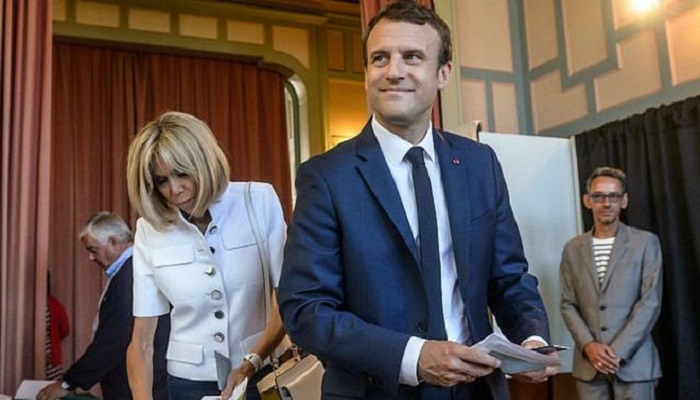 French President Emmanuel Macron's party is on course for an overwhelming parliamentary majority, after first round of voting for the National Assembly left traditional parties in disarray.
Projections showed Macron widening his centrist revolution, with his Republic on the Move, REM party and its ally MoDem tipped to win between 400 and 445 seats in the 577-member National Assembly in next Sunday's second round.
Such a share would give Macron one of the biggest parliamentary majorities for 60 years.
"France is back," Prime Minister Edouard Philippe declared triumphantly.
"For the past month, the president has shown confidence, willingness and daring in France and on the international stage," Philippe said, calling the result a vindication of Macron's "winning strategy".
But the vote was marked by record low turnout of 49 per cent, possibly reflecting fatalism among Macron's opponents in the face of his seemingly unstoppable advance, experts said.
The right-wing Republicans — who had hoped to rebound from their humiliation in the presidential vote — were shown trailing in second with a predicted 70-130 seats while Marine Le Pen's far-right National Front (FN) was forecast to garner between one and 10 seats.